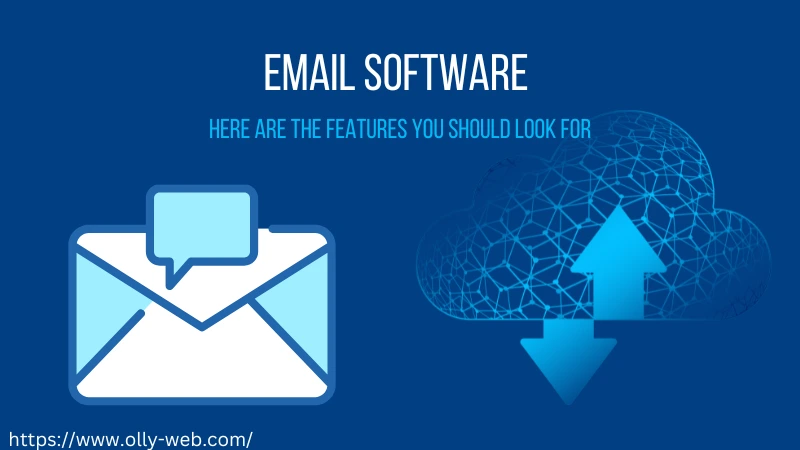 Last Updated on February 4, 2023 by Abdulfatai A. Olamide
There are several features that you must look for in email software. Some of them include an Autoresponder, unlimited mailboxes, and Classification of contacts. Having all these features will make it easier for you to send and receive emails. Email client applications can download data to your device and send and receive messages without an Internet connection. They then send the messages to the email
server, where they will be delivered to their destination.
What Features Should You Look For in Email Software?
class="wp-block-heading">1. Autoresponder
There are a number of different email autoresponder software products available. Some have more advanced features than others, while others only have basic features. MailChimp, for example, has an extremely high email deliverability rate and is very easy to integrate with third-party applications. The free version does not have many advanced features, though it allows for A/B testing of subject lines.
MailChimp's interface is also a bit difficult for beginners, but the paid version offers the most advanced automation features. AWeber is another excellent email autoresponder software tool. This software is designed specifically for small to medium-sized businesses and is relatively inexpensive.
Mailchimp is a popular all-in-one marketing software program and was one of the first to offer a free plan. Its comprehensive offerings include an impressive email builder and impressive analytics. MailerLite is another popular option and offers a rich feature set and easy navigation. This email software program also offers a free trial period and has a great user experience.
While there are many different email autoresponder software options available, Constant Contact is a highly-rated email autoresponder program with over 650,000 customers. It is easy to use and designed for businesses with advanced email automation needs. It allows users to build complex or simple email sequences, and it allows users to easily manage lists. Constant Contact offers a free trial period that
allows for 60 days.
Mailchimp, GetResponse, and Klaviyo are all email autoresponder software programs that can help you grow your business through email. These tools can help you track your email campaign and make sure it's getting results.

2. Inbox pause
When you use email software, you have an option called Inbox Pause, which enables you to pause the delivery of emails. This feature can help you reduce distractions and boost your productivity. You can also set an autoresponder that notifies colleagues when important emails arrive. Inbox Pause complements the Send Later feature in email software like Boomerang.
Inbox Pause works by using filters and rules to keep new messages from arriving in your inbox. Emails are still kept in your Gmail or Outlook Inbox, but they're hidden behind a special label. Boomerang, on the other hand, does not store paused messages. When you're ready, un-pause your inbox, and all new messages will be received again.
If you find yourself constantly checking your email inbox, you may be wasting precious time. To combat email overload, try using an inbox pause feature. This feature allows you to pause for up to 25 minutes to regain focus. By using Inbox Pause, you can save up to three hours of work each day.
Another advantage of Inbox Pause is that you can pause email messages on different devices. You can turn it on and off using the toggle in your inbox or the menu above the Settings button. The feature works with imported email accounts too. A good way to use Inbox Pause is to use your email software with the option of Inbox Pause.
Another useful email software feature is Boomerang, which enables you to see all of your email accounts in one place. It also provides the option to schedule emails for later delivery. Boomerang works with Gmail, Outlook, and Hotmail and can even become your default email client. It can track email opens and clicks and will notify you if an email is unread or unreplied.
3. Classification of contacts
Email classification has become increasingly important, as more organizations migrate to remote working. Knowledge workers are often overwhelmed by the daily deluge of new messages. Improving email management can make an organization work more efficiently and increase profitability. In addition, email classification can improve the customer experience by reducing errors and eliminating endless email tasks.
Email classifiers allow you to classify your contacts into categories based on their content. Users can also create custom folders that are tailored to meet their needs. For example, you can create an "inbox" folder and categorize all of your contacts within that folder. This way, you can easily identify e-mails based on their content and sender, and then filter them accordingly.
The problem with email classification is that it is a repetitive and time-consuming process. Moreover, employees do not have the time to categorize all of their emails. In addition, email overload increases the likelihood of errors and unhappy customers. Email classifiers help employees get back their time and focus on other tasks, ultimately enhancing the productivity and customer experience of your business.
Email classifiers can help organizations protect their data and comply with regulatory requirements. They can also identify the value of information in email messages. Titus Message Classification for Outlook offers a simple, multi-platform solution that protects the contents of your emails before they go out to the world. Email is the primary source of information for organizations, so it is important to protect it.
4. Unlimited mailboxes
There are several benefits to using unlimited mailboxes with email software. You can share your mailbox with other people and get unlimited storage. In addition, you can work collaboratively with other people using the same email account. You can even create multiple password-protected mailboxes. However, you need to be very careful about putting your personal information in the mailbox. It is important that you choose good software that integrates well with other tools.
The best email software allows you to set up unlimited mailboxes. This will allow you to send emails to as many recipients as you want. You can also send unlimited notifications without deleting old emails. Email software also enables you to segment your recipients and customize the messages you send to them. In this way, you can make your emails more relevant to your recipient's needs.
5. Privacy concerns
Email is one of the most common forms of communication in the modern business world. It is convenient, but it is also a prime target for hackers. While the threat of an email privacy breach is not new, it is more prevalent now than ever. As more businesses and individuals switch to email as their primary communication tool, the risk of email privacy breaches has soared.
For some organizations, email privacy is the first priority. While it may seem easy to protect sensitive information, the concept of privacy is a tenuous one. For example, most employers require new employees to sign a contract that states that emails are only to be used for business purposes and that the company reserves the right to monitor all email usage. As a result, most employees have no reasonable expectation of privacy when using their company's email software.
Email privacy issues aren't limited to emails. When sending sensitive information through an email, it is important to ensure that the message is encrypted. If your information is not encrypted, it is vulnerable to hackers and can compromise a corporate network. Email security issues can occur with personal emails, such as receipts, bank account information, and even travel reservations.
Regardless of the level of security that your email software offers, it is crucial to make sure that the content of your messages is secure. Email privacy laws protect the interests of individuals and help discourage illegal activities. By choosing a high-quality email service provider, you can be confident that your information is protected.
Choosing an email software provider that offers encryption is essential for the protection of your privacy. Email security has become a major concern for many people. Although most major email providers provide adequate security, two-factor authentication is essential for protecting your account. Some providers also offer security keys to make access even more secure. Furthermore, end-to-end encryption is prevalent, which is important if you need to send or receive confidential information.

Wrap up on How to Choose The Right Email Software
If you are looking for high-quality email software, you should look for one that has features that will be to your company's advantage. There is a wide variety of choices available; therefore, it is essential to choose the one that caters to your requirements and objectives in the most effective manner.
Ease of use, options for customization, and security are some of the most important features to look for in a product. If you use the appropriate email software, you will be able to protect the privacy of both your messages and the data they contain.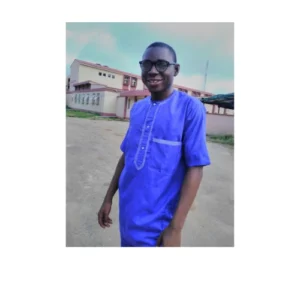 Abdulfatai is a Content Director at Olly-web, where he specializes in Search Engine Marketing (SEM) and Social Media Marketing (SMM). He has over a decade of experience working with businesses to promote their visibility through SEM, SEO, and social media. Abdulfatai believes that great content is the key to success on social media, and his goal is to help businesses grow their following by providing high-quality content that resonates. When it comes to online marketing, Abdulfatai knows how to work hands-on with clients and has a deep understanding of what works best for them.