How to Start a Press on Nail Business – Quick Guide in 2023
Last Updated on February 4, 2023 by Abdulfatai A. Olamide
Are you dueling on how to start a press on nail business? Here is a complete guide to follow! There are several factors to think about when opening a press-on-nail shop, whether you're an experienced entrepreneur or just starting out. Keep reading to learn about stocking up on supplies, creating your own nail designs, establishing your company's identity, and protecting your enterprise with commercial insurance.
An individual can start a press-on nail business by making and selling press-on nails to customers. Press-on nails are a popular substitute for acrylic or gel nails since they are quicker to apply, easier to remove and dry instantly. You get to be your own boss, develop your own goods, and set your own hours when you start your own press-on nail business, which may be a very lucrative venture.
Planning and Preparation
Do your homework and make a detailed business strategy before launching a press-on nail business. You'll need to do things like study the market, draft a business strategy, identify potential investors, and file your company's paperwork with the appropriate authorities.
1. Market Analysis
The demand for press-on nails and the level of competition in the market are both crucial factors to consider before launching a press-on nail business. That way, you'll be able to hone in on your ideal clientele and create a marketing plan that really stands out. When conducting market research, it's important to think about factors like the current trendiness of press-on nail varieties, the prices offered by competitors, and the demographics of press-on nail buyers.
2. Develop a Business Plan
A business plan is an essential document that details the aims of your company and the means by which you intend to realize them. Your press-on nail business plan should include a thorough breakdown of your target market, a detailed description of the items and services you intend to offer, and a detailed financial analysis, complete with a budget and predictions. Include a marketing strategy, your intended customer base, and your intended market in your business plan.
3. Determine Your Funding Sources
Your press-on nail business needs capital in order to launch. It's possible to do this through several means, such as tapping into personal resources, applying for a loan, or finding investors. You should think about how much money you'll need to launch your firm and how the terms and conditions of any funding you obtain will affect your decision on where to look for that money. A pitch, outlining your business idea, target market, and financial predictions, can be useful when meeting with possible investors.
4. Register Your Business
It is important to register your press-on nail business and acquire any licenses or permits you need before opening for business. One or more of a business license, sales tax permit, and zoning permit may be required. Select a business structure, such as sole proprietorship, partnership, or corporation, to complete the registration process. It is crucial to pick the appropriate business structure because it will affect your legal and tax liabilities.
Setting Up Your Business
The next stage in launching a press-on nail business is getting everything in place. To do so, you'll need to secure a suitable area and gather the necessary tools and personnel.
1. Find a Location
Consider local zoning regulations and whether or not your press-on nail company is permitted there before settling on a location. You should also think about how easily accessible and visible your business is, as well as how close it is to your target demographic. Your business's location should be accessible and convenient for your target audience.
2. Purchase Equipment and Supplies
You will need to invest some money into tools and materials to launch your press-on nail business. Tools and supplies may include a press-on nail kit, nail polish, polish remover, nail files, and more. Finding the right tools and supplies for your company requires some investigation and comparison shopping. Obtaining the appropriate licenses and permits for your tools and materials is equally important to think about.
Branding your business
Branding your press on nail business is crucial whether you intend to open a brick-and-mortar shop or an online shop. A successful branding plan can aid in acquiring new clients and holding on to existing ones. Particularly so in the cutthroat nail care business.
You need to do some market research to find out who your ideal customers are before you can begin to brand your press on nail company effectively. This entails becoming familiar with the products, prices, packaging, and advertising practices of one's rivals. Make use of this data to set yourself apart from the competition.
Having something that stands out from the competition is one strategy for achieving this goal. One of the keys to successful marketing is identifying the one thing that makes your product, service, or brand stand out from the competition. Your company's logo, website, and other advertising materials should all contain this quality.
Using the right social media sites is another method of achieving this goal. Displaying your press-on nails on social media platforms like Facebook and Instagram is a terrific idea since it gives you the chance to interact with a responsive audience.
Building a website for your press on nail company is just another step in establishing your brand. Website builders make it easy to make a website without spending any money. In the long run, this is beneficial to your brand's reputation. It can also help you connect with potential clients and integrate with other important platforms, both of which can boost your sales.
Digital advertisements are another viable option for launching a business. You can narrow your ad's focus on specific people and topics by using keywords. However, these advertisements might be pricey. Using a free service like Facebook or a social network like Pinterest can help you save money.
Building a name for your press on nail company online through active social media engagement is essential. This can be accomplished in a number of ways, such as through collaborative work and the exchange of useful hints and blueprints. In exchange, you'll be eligible for rewards like price reductions and complimentary nail kits. This will increase your chances of acquiring new clients and re-engaging with your existing clientele.
1. Creating a Brand Identity
Everything you do should be consistent with your brand identity, which is the collective reputation and character of your company. You should be prepared to provide details about your company, such as its name, logo, brand values, and mission statement. Think about the impression you want to provide to customers and the principles that your company stands for as you create your brand identity.
2. Establishing a Website
A website is essential for any company, but one that sells press-on nails requires it even more so. Your website is where potential customers can learn more about your company and its offerings, as well as purchase them. There needs to be a means for customers to place orders or schedule appointments, as well as contact information.
3. Social Media Presence
Using social media sites like Facebook, Twitter, and Instagram to market your press-on nail business and interact with potential clients may be quite effective. To increase your company's exposure and gain new consumers, you should create profiles on these sites and update them frequently with details about your items.
Developing Your Product Line
Building a selection of press-on nail options is the next phase of launching a press-on nail enterprise. You'll have to pick from a variety of nail styles, colors, and finishes, and make your own unique nail designs.
1. Deciding on a Range of Nail Styles
If you own a nail salon, you'll need to think about the many nail art options and lengths you'd like to provide your customers with. If you want to cater to a wide range of customers, it's a good idea to consider their tastes and preferences in your selection of styles.
2. Choosing Colors and Finishes
Select a variety of colors and finishes for your press-on nails that will appeal to your intended market. Think on what's trendy and what colors go well together, and give people choices.
3. Customizing Nail Designs
Press-on nail businesses that offer personalized nail designs stand out from the crowd. It could be beneficial to give customers a selection of design features to choose from, such as patterns, glitter, and 3D components. Clients who desire something special can also have personalized nail designs.
Pricing Your Nail Services
It is crucial to do market research and factor in the cost of materials and overhead when setting prices for your nail services. To bring in new clients, you might also run specials or discounts.
1. Researching Market Prices
Find out what other local companies charge for services like yours before deciding on pricing for your own. You can use this information to set reasonable charges for your press-on nail services in comparison to the current market average.
2. Setting Your Prices
After doing some market research, you'll be able to set appropriate rates for your goods and services. You may attract more consumers and earn repeat business by charging different amounts for different nail styles, lengths, and designs.
Advertising Your Business
You need to market your press-on nail services to a wide audience if you want to see an increase in sales and clientele. In order to do this, it might be necessary to use a variety of advertising methods, including traditional print media, web ads, and social media.
1. Local Advertising
Newspapers, pamphlets, radio, and television commercials are all great examples of local advertising options that can help you reach clients in your area. Think about employing these methods to promote your press-on nails business in your area.
2. Online Advertising
Google Ads and other online advertising networks are effective ways to get your message out to a wide audience and find new clients. To expand your sphere of influence and attract consumers from further afield, think about using these venues to promote your press-on nail company.
3. Social Media Advertising
Promoting your press-on nail business and interacting with prospective consumers may be accomplished with the help of social media platforms. Promote your wares on social media and engage with a potential clientele to raise your company's profile and generate sales.
Making your own nails
If you're just getting started with nail art or are looking for a side hustle, producing your own nails is a fantastic option. This is because you can set your selling price low and yet make a profit. Do your homework to see if there is a market for your product where you live.
The first step is to draft a business plan. Your marketing plan, costs, revenue goals, and the companies you plan to compete with should all be detailed in this paper. You can save yourself a lot of money by keeping track of all these elements over time.
When you have a firm grasp on the nature of your enterprise, advertising efforts can get underway. Putting up fliers and images of your wares around town and spreading the word are two great ways to do this.
Social media is another powerful method of promotion. Using social media like Facebook or Instagram to spread the word about your company is a great idea. Sharing images of your items on social media platforms is a great way to engage with your audience and potentially generate repeat business. A company page can be set up, and various groups for buying and selling can be joined.
Digital advertising is another great way to get your message out to a targeted audience of potential buyers. You can narrow your market to persons of a certain age range or to those who have expressed an interest in purchasing your product or service.
In order to start a successful press-on nail business, you must first obtain the necessary qualifications. By doing so, you will avoid trouble with the law and potential harm. It's possible that you'll need to pay a fee to the state every year to keep your residency going strong. If you have a separate business account, utilize it exclusively for company costs.
Customers could be hard to come by when you're just starting up. Narrowing your focus to a specific market, though, can help you kickstart word-of-mouth promotion. If done correctly, this can immediately set your company apart from the competition.
If this is your first time running a nail art business, it's best, to begin with, a modest order size. You should aim to sell a minimum of 100 nails at $50 apiece. In the future, when you have more faith in your abilities, you can place larger orders.
Finding a wholesaler
Beginning a successful press on nail enterprise is simple and cheap. Unfortunately, you'll have to track down a wholesaler. Online search engines are a fantastic starting point. Additionally, you can view what is doing well by visiting online marketplaces like Amazon or eBay. To spread the word about your company, you can use Facebook advertisements or even Pinterest. Making consistent updates will bring in new customers and remind returning ones to make additional purchases. You can also join discussion forums where members can exchange useful business hints and suggestions.
Nail art supplies can be purchased at discount stores like Walmart. Stickers to use in making your own patterns are also for sale. Similarly, you can get a bottle of high-quality gel polish for under $5. You could ask for a higher price for your nail services.
Buying in quantity might also save you money because each item costs less. Begin with a small sum and wait to make greater purchases until you can assess the viability of your firm.
It is recommended that you develop a business plan as well. You have the option of writing one from scratch or using a pre-made template. Your total costs, including labor and materials, will be easier to track with this. Cash flow and profit and loss can both be monitored with this tool. To properly establish pricing and taxation, it is crucial to keep detailed financial records.
Also, you'll have to select a venue for selling your wares. Create your own online store or use an existing one to sell your products. The latter will facilitate client navigation within the store.
You also need a logo to represent your company. It ought to be easy to use, fashionable, and compatible with your website and social media profiles. Including your logo on business cards is another smart move.
Additionally, in order to sell your press on nail items, you will need to either register your firm as a legal entity or obtain a business license. Sales tax paperwork may also be requested.
Getting business insurance
If you're going into the press-on nail industry, it's a good idea to get some sort of liability insurance to cover your operations. Bundling multiple insurance plans is another way to reduce your monthly payments. A variety of policies, such as those covering property, liability, and even workers' comp, may fall under this category. A price estimate for one of these policies can be quickly obtained. To acquire the necessary insurance, you may alternatively use an insurance broker.
Typically, a business owner's policy will include both commercial property insurance and general liability insurance. It's possible you'll require supplementary insurance protections, depending on the nature of your enterprise.
Injured workers can seek medical care paid for through workers' compensation insurance. In many jurisdictions, such protection is obligatory. Injured workers' earnings are compensated for, too. Purchasing this policy won't break the bank. In order to determine how much it will cost you, count the number of workers you employ.
A commercial umbrella policy is another possible necessity. Nail salon owners can feel secure knowing that they are protected in ways that go beyond the scope of their basic commercial insurance.
Workers' compensation insurance, which pays for an employee's medical bills and lost wages in the event of an accident, may also be mandatory. Although not required in every state, this insurance can be quite cheap. You can supplement your property insurance with business interruption coverage to compensate for lost profits while your company is closed.
It's possible you'll also require a separate company checking account. This facilitates accurate income reporting and reduces administrative burden during tax time. Commercial checking accounts are available at most of the country's major financial institutions. You can also ask your bank of choice to set you up with one.
The same holds true for your press on nail enterprise: you'll require a valid license. An EIN is a tax ID for businesses, which you'll need in order to legally hire employees. Use this number to register for a bank account. A business license from the appropriate state agency is also required.
The existence of a thorough business plan is also crucial. In your strategy, you will lay forth objectives and benchmarks. Market your product or service in a way that no one else is. You may boost your success rate and pique the interest of potential customers by doing this.
Wrap up on How to Start a Press on Nail Business
Launching your own press-on nail business may be a successful and fulfilling experience since it gives you the freedom to design your own goods, establish your own brand, and set your own schedule. You may launch and expand your press-on nail business by applying the advice in this article.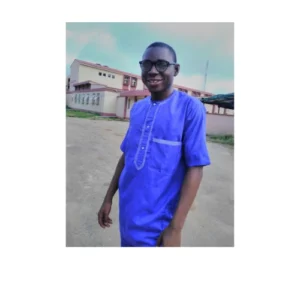 Abdulfatai is a Content Director at Olly-web, where he specializes in Search Engine Marketing (SEM) and Social Media Marketing (SMM). He has over a decade of experience working with businesses to promote their visibility through SEM, SEO, and social media. Abdulfatai believes that great content is the key to success on social media, and his goal is to help businesses grow their following by providing high-quality content that resonates. When it comes to online marketing, Abdulfatai knows how to work hands-on with clients and has a deep understanding of what works best for them.