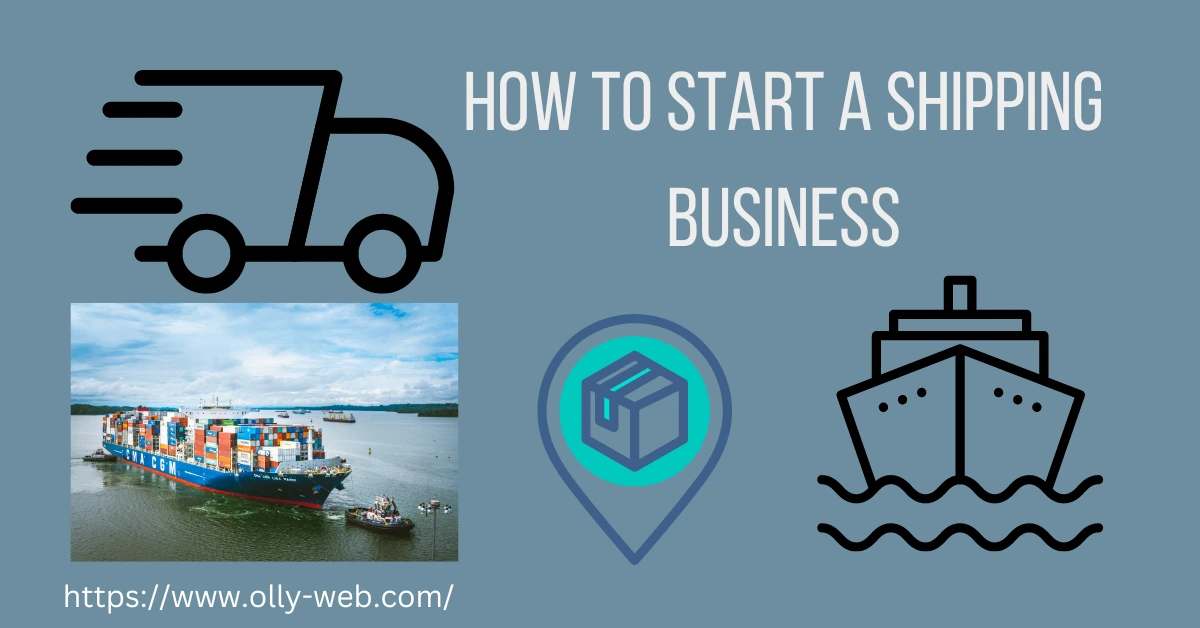 Last Updated on February 4, 2023 by Abdulfatai A. Olamide
If you are sitting over there and looking for how to start a shipping business we have written this article to guide you through all the necessary processes. The shipping industry is booming, and starting your own shipping firm may be a successful and fulfilling endeavor. Jobs in the shipping sector are plentiful, regardless of whether your area of interest is air freight, sea cargo, or land shipping. What follows is a primer on how to launch a successful shipping company.
Whether you already own a shipping company or are just getting started, there are a few things you should know. This article will teach you the fundamentals of starting a company, including how to draft a business plan, secure insurance, and purchase necessary computer programs.
Definition of Shipping Business
A shipping firm is an enterprise that arranges for the carriage of parcels and goods across national and international boundaries. Transportation options include flying, sailing, or driving.
Benefits of Starting a Shipping Business
The freedom to set your own hours, the possibility for high income, and the variety of customers you might attract are just a few of the reasons why you might want to launch your own shipping company. In addition, shipping services will always be in demand so long as people and businesses have things to ship.
Dropshipping vs owning and housing your own inventory
Dropshipping vs. storing and managing your own inventory is a significant choice. Know the distinctions between these two business models so you can pick the one that's best for your startup.
With dropshipping, e-commerce stores may offer products to customers without keeping a large stock on hand. There are, however, certain disadvantages to this business strategy as well. If you decide to dropship products that require pricey shipping, you'll need a plan for storing and transporting them.
With dropshipping, you can sell through more channels and with less investment. But you still have to put effort and money into getting your website up and running and locating reliable vendors. The absence of a significant shipping firm makes it difficult to ensure punctual delivery, for example.
Some online stores have seen success with a system that combines stock with drop delivery. They deal in both, but only employ dropshipping when it makes financial sense to do so.
When a company wants to see how the market responds before investing in inventory, dropshipping is a smart option because it allows them to do so with less risk. It can also aid in reducing overhead expenses and enables businesses to provide huge or difficult-to-ship commodities.
Although the dropshipping strategy allows some firms to provide their items at lower prices, others find that maintaining an inventory gives them greater profit. Which business model is suitable for you depends on the goods you sell.
An inventory-based store gives you more flexibility in terms of sales, refunds, and returns compared to a dropshipping strategy. You can also take advantage of reduced delivery costs.
Dropshipping can be a lucrative business model, but only if you focus on a specialty or product that is in high demand. As a result, having a large inventory on hand is crucial to satisfying client demand. Furthermore, you should be able to provide something that no one else can.
If you want to go into the shipping business and are considering dropshipping, you should look into the various shipping software options. It's a convenient tool for figuring out shipping costs and producing labels. Plus, you can use it to print shipping labels and get access to deals on shipping costs.
How to Start a Shipping Business
Getting insurance
If you're just getting started in the shipping company, investing in insurance might seem like a waste of money, but it could end up saving you a lot in the long run. A shipper will likely need inland marine coverage to protect goods in transit, in addition to a few standard policies. The size and shape of the shipment, as well as the carrier's claim settlement odds, are both crucial factors to think about.
The majority of your shipping costs should be covered by all-inclusive insurance coverage. A business interruption coverage, in addition to the main insurance policy, can help compensate for lost income while the company is rebuilding.
Finding the right shipping option for your company is important, and a reputable insurance company can help you do just that. Obtaining an insurance company that will cover the international shipping of your goods is one example. You should also think about getting inventory storage insurance. Insuring your company properly is crucial.
Specifically, you must determine whether you will be transporting the items yourself or working with a third-party carrier. It's important to get the coverage perfect if you go with the latter option, despite its popularity. You may need to upgrade to a more expensive plan if you intend to ship multiple packages with the same carrier, but most of them provide at least basic package insurance coverage. A shipping solutions calculator can help you determine whether or not you are paying too much for shipping insurance and other services.
The shipping container probably accounts for the bulk of the shipment's cost. Depending on the size and shape, the price of this item might range from the hundreds to the thousands. A tiny package insurance policy may be a good option if you need to mail a small item. A large percentage of online retailers really send their final goods to outside warehouses.
You should think about shipping insurance whether you run a drop shipping operation or a fulfillment center. If you really want to safeguard your capital, you should look into getting inland marine and business interruption insurance in addition to the standard policies.
Developing a business plan
Creating a shipping company business plan is a big undertaking, especially for new entrepreneurs. However, you may find a variety of free templates online to use as a starting point. Using a free template will not only save you time but will also provide you with a good illustration of the proper format.
Your business plan's introduction should detail a detailed strategy for promoting your company. Everything from how you will get your name out there to what sets you apart from the competitors should be included in your business plan.
The meat of your business plan should be presented in the next section. In this area, you should address the most basic questions: why are you in the business, and what do you hope to accomplish? For instance, if the product you intend to offer is jewelry, you should explain what makes your company unique. One way to set yourself apart is to give a portion of your earnings to charity.
Add some financial details like anticipated revenue and the financial documents you'll use to monitor your progress. The three main components of every set of financial statements are the income statement, balance sheet, and cash flow statement. Making a spreadsheet to record your financial inflow and outflow is a smart move. In order to help your readers draw comparisons between you and your competitors, it is also helpful to give a list of those competitors.
It is recommended that a business plan not exceed 15 pages in length. Even while a business plan is designed to attract customers, it can also be used as a resource for staff members. It can also be used to find people with whom you might work well together.
In addition, you need to include a comprehensive catalog of what you sell. This is due to the high level of rivalry in the market. Make sure that the best qualities of your product are highlighted.
Even while writing a business plan for a shipping company from scratch is no easy feat, it can serve as a powerful confidence booster.
Investing in software
When launching a shipping company, it's important to think about numerous factors, including the software that will be necessary. Investing in reliable shipping software is a great way to save time, reduce errors, and boost earnings.
A shipping company that is looking to upgrade its software should begin by comparing the available choices. There is a plethora of shipping software options available, each with its own set of features and capabilities, suitable for a different type of business. Software costs can vary widely, depending on factors including the company's size and specific requirements. Furthermore, some software packages may provide supplementary functions that are useful for the unique requirements of the organization.
After selecting the appropriate program, it is crucial to install and set it up correctly. It is crucial to ensure that shipping software is correctly installed and configured for optimal performance before sending out any packages. This may require configuring software for shipment tracking, billing, and other purposes. Integrating the program with pre-existing infrastructure and data is also crucial.
Last but not least, remember to keep up with software updates. Maintenance in the form of upgrades and updates ensures that the software is always up-to-date and secure. It's also crucial to ensure that the software is thoroughly tested on a regular basis to catch any mistakes.
Getting your hands on reliable shipping software is crucial to kickstarting a profitable shipping enterprise. Businesses may get the most out of their shipping operations by doing their research, setting up the software correctly, and doing routine maintenance.
Companies of all sizes can benefit greatly from investing in software. Inventions have the potential to streamline processes and create stable cash sources. There is, however, the possibility of loss when purchasing software. Don't forget to incorporate software renewal costs in your regular budgeting processes if you decide to make an investment in it. Similarly, you should pick a firm that has a history of achievement.
Types of Shipping Businesses
Air Cargo
Shipping products via airplane, or "air freight," is generally the quickest and most efficient option. That's why it's so frequently used for transporting perishable goods like food, medicine, and even electrical components.
Cargo airlines usually follow a set schedule, with planes leaving and landing at designated locations. Cargo airlines may also provide charter services for customers with unique shipping requirements, in addition to using either solely cargo aircraft or passenger flights with cargo holds.
The quick turnaround time is a major benefit of air cargo. Products may be shipped to practically any part of the globe within a couple of days, if not hours, thanks to the global airport and aircraft infrastructure. This is especially relevant for time-sensitive shipments, including those carrying perishable items or replacement components for emergency repairs.
But there are restrictions on what can be shipped via airplane. The expense of flying travel is one of the biggest obstacles. Reasons for this include the rising price of fuel and other operating expenses for airlines, as well as the ongoing bills for airport upkeep and expansion. What can be shipped by air is also limited by size and weight regulations, which might restrict the range of products that can be moved.
Sea Cargo
The term "sea freight" is used to describe the movement of products over water, most frequently in the form of big container ships. Shipping over long distances with this method is commonplace because of the low rates it offers for transporting huge quantities of products.
The paths followed by cargo ships at sea are normally predetermined, with ships leaving and docking at certain ports. Transport companies may focus on transporting only certain kinds of cargo, such as dry cargo (including raw materials and manufactured items), liquid cargo (including oil and chemicals), or chilled cargo (such as perishable goods).
The low price is a major benefit of shipping cargo by water, as it is usually less expensive than shipping by air. The ability to transport more goods at once, combined with decreasing fuel prices and operational expenses, can explain this trend. Shipping goods by water also allows for greater flexibility in terms of the kind of objects that may be transported because of fewer constraints on the size and weight of commodities that can be shipped.
There are, however, constraints on freight shipped via sea. Shipping goods over long distances has unique difficulties, as this process can take several weeks or months. This is a major issue for transporting time-sensitive or perishable commodities that need particular handling. Additionally, the safety and security of cargo might be compromised by the possibility of piracy and adverse weather conditions during sea travel.
Ground Shipping
The term "ground shipping" refers to the practice of transporting products via truck or other ground vehicles. Especially for heavy or bulky items, shipping inside a country is often the most economical choice.
Trucks used by ground transport companies usually follow predetermined routes that start and end at predetermined points. These companies may only transport certain commodities, such perishables, perishables requiring refrigeration, or big objects.
Ground shipping's adaptability and convenience are two of its most appealing features. The availability of a road system and trucking routes allows for the distribution of commodities to virtually any area within a given region or country. The fact that consumers can monitor the position of their packages and have them delivered to whatever address they specify makes ground transport an attractive option.
On the other hand, land transport has its own set of constraints. Since transporting items by ground can take longer than other ways, especially over greater distances, this presents a significant difficulty. This is a major issue for transporting time-sensitive or perishable commodities that need particular handling. Shipment dependability is also impacted by the unpredictability of ground transit, which can be caused by things like traffic jams and poor road conditions.
When compared to marine freight, the cost of ground shipping might be prohibitive, especially if the shipment must be broken up into many legs and delivered by truck. Reasons for this include the need to pay for road construction and maintenance, rising fuel prices, and the operational costs of operating a trucking company. The size and weight limits on ground shipments also depend on the capabilities of the carrier and the availability of specialist equipment.
There are a number of considerations, including the nature of the item, the distance to be covered, and the deadline, that will determine whether or not air, sea, or ground shipping is the best option. Your choice of the most suitable and economically viable means of transporting your goods relies on your awareness of and appreciation for these aspects.
Advertising and Marketing When Running a Shipping Business
Promote Your Shipping Business
Advertising your shipping services to new customers is crucial to the success of your company. The best approach to take will vary depending on your intended audience and the resources at your disposal.
Marketing collateral like brochures and flyers is one of the more time-honored ways to spread the word about a shipping company. These can be handed out at trade exhibitions or positioned in other high-traffic areas to attract firms who are actively looking for shipping solutions.
Promoting your shipping company online through mediums like social media and email may be quite fruitful. Facebook, Twitter, and LinkedIn are all examples of popular social media networks that may be used to expand your reach and interact with potential customers. You can gain exposure and develop a fan base by making a presence on these sites for your company and constantly posting news and details about your offerings. Email marketing is effective because it enables you to personally contact prospective customers with tailored messages and offers.
Network with Other Businesses
Promoting your shipping company and acquiring new customers can also be aided by networking with other firms in your field. There are a variety of methods for this, such as participating in relevant trade organizations and events.
Associations of enterprises in the same field work together to exchange knowledge, resources, and mutual aid. One of the best ways to keep up with the latest innovations and career openings in your sector is to join an industry group. It's a great way to gain exposure for your business and referrals from other members.
Promotion of your shipping company and networking opportunities can also be found at trade exhibitions and other events. Many professionals in your field will be congregated for these occasions, making it simple to network with prospective customers and advertise your offerings. New goods and technologies that could be useful to your company are presented, and you can network with other experts to gain further insight.
Utilize Social Media
You may promote your shipping company and reach more people with the use of social media sites like Facebook, Twitter, and LinkedIn. Your company can gain exposure and new customers by making a presence on these sites, and then actively engaging with users by sharing news and details about your offerings on a regular basis.
Social media's capacity to connect with a wide variety of people for free is a major perk. With their combined billions of users, these sites represent a massive untapped market just waiting to be tapped into with the correct advertising approach. In addition, social media lets you have two-way conversations with your target demographic, increasing the likelihood that they will become paying customers.
Building a solid and consistent brand identity is crucial to successfully market your shipping company on social media. This includes providing regular updates and information about your services, as well as employing profile pictures and covers that exude professionalism. Communicate with your audience by replying to their comments and messages in a timely and expert manner.
Use these guidelines to market your shipping company on social media and expand your customer base.
Recap on Starting a Shipping Business
Starting a shipping company isn't for the faint of heart, but it may pay off in spades if done well. Successfully meeting the needs of customers and generating high profits can be achieved through diligent study of the shipping industry, the acquisition of the appropriate licenses and permissions, and the implementation of efficient marketing strategies.
Conclusion on How to Begin Your Shipping Business
A shipping company's infancy is a trying time, but the rewards can be substantial. Successful businesses supply needed goods and services to both consumers and other companies and can be established with careful preparation and an eye toward the end objective.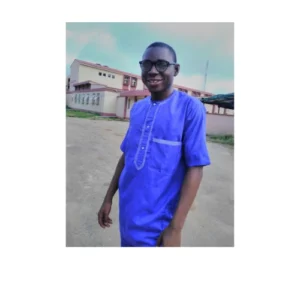 Abdulfatai is a Content Director at Olly-web, where he specializes in Search Engine Marketing (SEM) and Social Media Marketing (SMM). He has over a decade of experience working with businesses to promote their visibility through SEM, SEO, and social media. Abdulfatai believes that great content is the key to success on social media, and his goal is to help businesses grow their following by providing high-quality content that resonates. When it comes to online marketing, Abdulfatai knows how to work hands-on with clients and has a deep understanding of what works best for them.