How do I promote affiliate links on Facebook in 2023?
Last Updated on March 5, 2023 by Abdulfatai A. Olamide
You might be wondering how to promote affiliate links on Facebook without going against Facebook community standards. In this article, we will explain various ways to promote your links on Facebook, which increases your potential to make sales. 
You don't need your website or blog to do Affiliate Marketing. However, having a Facebook page is good enough for you to publish your content and promote your Affiliate links. This write-up will provide tips on promoting affiliate links on Facebook, driving traffic, and success rate.
Regarding affiliate marketing on Facebook, what rules should you follow?
On Facebook, affiliate marketing is permitted, but you must always adhere to Facebook's advertising restrictions. Facebook and Google are both concerned about the user experience.
Therefore, allowing marketers to direct visitors to dubious landing sites offering "get rich quick" products is not in Facebook's best interest.
Some customers who have purchased these goods and have not received the claimed results have stopped trusting any Facebook adverts. For this reason, fewer and fewer people would click on Facebook ads without any limits over time, resulting in a revenue loss for Facebook.
As a result, if you don't want to break Facebook's rules, avoid making big, explicit promises in your ads. Like Buy this program today and drop 10 pounds tomorrow, advertisements will be rejected by facebook or perhaps banned.
Also, remember to include an adequate disclaimer in your posts, as per FTC requirements (or other guidelines applicable in your country). In addition, the presence of an affiliate link in your content should be evident.
For example, I've noticed a lot of posts on Facebook that include the hashtag: #Affiliatelink for disclosure.
The debate is whether your content should include disclosure in Facebook ads and regular postings. It seems redundant because Facebook advertising is already tagged as sponsored. I haven't found a conclusive answer yet.
Though, Of course, each social networking site has its own rules. If you promote affiliate links on Twitter rather than Facebook, familiarize yourself with their policies since they may differ.
Finally, see if the affiliate program permits you to promote your products on social media.
For example, you can use sponsored Facebook advertisements to promote Amazon affiliate links because it's against the program's rules. The same can be said about ClickBank.
Why Should You Promote Through Indirect Means?
You do not want to promote your offer as spammers do. They copy and paste direct affiliate links, which look like a bunch of characters with no easy-to-comprehend structure.
Promoting your affiliate links directly on Facebook (referring straight to a sales page) is okay. Still, I do not advise anyone to take that path.
Whether you promote links for free (on your Facebook profile/page or in a Facebook group) or pay for ads, you cannot expect many people to choose a straightforward purchase.
Especially if you're pushing digital products with high retail prices, people will not click on your message, read the landing page, and purchase a $999 course.
Instead of posting affiliate links on Facebook, direct visitors to a piece of your content where you explain the product and its merits.
When you add affiliate links to your content, people are significantly more likely to click and buy than if you drive them to a sales page directly from Facebook.
How to Use Facebook to Promote Affiliate Links
Affiliate marketing on Facebook can be done in various ways, and they all have one thing in common. You'll need to build a fan base and gain attention and respect.
Building a fan network is necessary if you want to use one of the free methods to promote affiliate links on Facebook rather than taking a chance on losing money on paid advertisements. So before beginning any promotion on Facebook, concentrate on adding value to people's lives.
People who follow your page or are a part of your group will trust you more if you build an audience of people interested in traveling. You will get far more clicks on your posts, and your conversion rate will also be higher if you make an audience of people interested in traveling.
If you have trust, you can even pull off direct promotion. If people trust you, they will take your recommendations.
Facebook media is a gold mine for marketers, particularly Facebook, where users post anything from photographs to text.
As a result, every affiliate marketer should know how to promote affiliate links on Facebook. If you do not use this sales channel, it will be a waste of time.
But what is the proper procedure? Are there any regulations preventing you from using Facebook to market your business? Let's get started by learning how to promote affiliate links on Facebook.
1. Facebook Groups:
Facebook Groups are fantastic because they allow you to reach a highly specific demographic. For example, assume you're pushing a ClickBank product that teaches customers how to find highly low-cost airline tickets.
There are hundreds of Facebook groups dedicated to travel. People interested in traveling and prospective purchasers of these goods can be found in these groups.
Of course, you shouldn't join every group and spam your link all over. That would not produce any results, and you would be quickly expelled for violating the group's rules. You are directly advertising links in a Facebook group, which isn't a good idea.
If you indirectly promote affiliate links on Facebook, you'll have a better chance of success. In our scenario, you would create an essay about air travel to advertise a program that teaches people how to get cheap tickets. You might write an article about the finest online travel fare aggregators.
Many Facebook groups allow you to submit links to blog posts (read the rules of each Facebook group first before posting). So if people read your article about air travel, there's a good possibility they'll buy something from your affiliate link in the piece.
The freebie you're giving away should be linked to your marketing product. For example, you may provide a freebie such as a "7-day course on finding the cheapest flight ticket" in our model.
You'd make an opt-in email form and include it at the bottom of your article. All good email marketing software will let you make attractive opt-in forms. ConvertKit is a program that I use and recommend.
This may sound a little overused, but carrying out affiliate marketing endeavors without paying attention to gathering email addresses is like throwing money away.
"Hmm, I wanted to promote on Facebook because I don't have a website, but I can't accomplish those as mentioned earlier without a website," you might be thinking right now.
You'll need a website to use Facebook for affiliate marketing without paying for ads. Your ability to amass a lot of money with affiliate marketing on Facebook will be cut short if you don't have a website.
It is possible to build your own Facebook group if you don't want to have a website. For example, as a group admin, you can pin a post with a direct link to your marketing product.
You don't have to worry about anyone banning you because the post stays at the top.
This idea sounds fantastic, but creating a Facebook group with a reasonable amount of members requires time and effort. It's not enough that you publish affiliate links in your group; you have to make efforts to add value and encourage interaction.
2. Make a post on Facebook:
Group and page.
The first and most effective way to achieve it is to join a group. Ensure you read the group's rules, as some administrators don't allow users to post products or services.
Try joining groups relevant to your field of expertise and wait for the administrator's approval of your application.
Some organizations have a public website. This means that anyone can make a post on the page.
It makes sense to create a Facebook page if you have a website. It enables you to keep your audience informed about new information. In addition, you can lead your followers to affiliate links in your content, or if you have earned trust, you can send them directly to the product page.
I don't recommend building a Facebook page specifically for affiliate marketing if you don't already have one.
People connect with groups more than with websites, so start one if you don't have a website.
On the other hand, Niche pages may work better for some people than groups. For example, a Facebook profile would be helpful if you were promoting dog or cat-related products.
People like to follow dog/cat sites because they enjoy viewing images of their pets, not because they want to start a discussion about them.
If you're unsure if a Facebook page might work in your niche, look for similar pages on Facebook. Creating a page makes sense if you can discover at least one generic page (not a brand) with a larger following.
3. Make an advertisement.
Running Facebook advertisements is another way to perform affiliate marketing on the social media platform. Running Facebook advertising has one apparent advantage: you don't require a Facebook fan base.
Instead, Facebook offers various targeting choices, including demographics, interests, and behaviors. If you're selling cosmetics, you can target your ads to women who have demonstrated an interest in cosmetics or who are, for example, frequent consumers.
You can start focusing on potential customers immediately; you don't have to spend most of your time developing a group or page specifically for that market.
As previously stated, Facebook allows affiliate links in ads. Still, you need to consider the quality of the product and the landing page. Therefore, it would be best to double-check that your affiliate program permits Facebook Ads promotion.
For example, many people mistake promoting Amazon affiliate links on Facebook, despite the Amazon Associates Program's prohibition.
Suppose you don't already have a website, page, or group where you can market your connections. In that case, Facebook advertising is a quick way to get started.
However, I would still advise building a website, or at the very least a simple landing page with an opt-in form. If you pay for traffic, following up with those who clicked on your ad but didn't buy is more important. So you should always have an opt-in form available that allows you to do so.
Of course, this advice does not apply to every product. For example, you can often send consumers to the sales page when promoting low-ticket items because the decision-making process is significantly faster.
Promoting ClickBank Offers on Facebook
I've mentioned ClickBank a few times, but it's another merchant with an extensive affiliate network. Affiliate marketers prefer it because of its attractive commission rate of up to 75%.
So, how can you use Facebook and ClickBank to your advantage?
It's a little tricky.
ClickBank links are not allowed to be advertised in Facebook posts or advertising. Bit.ly cloaking would also be ineffective because Facebook has labeled these links as harmful, abusive, and flagged for common spam reasons.
The safest way to use ClickBank affiliate links on Facebook is to build and promote your content, i.e., blog posts or landing pages. Yes, it's the same as Amazon.
Become an influencer to sell your offer.
You can't do anything on Facebook unless you have a Facebook account. As a result, developing your page is preferable and then building followers.
Start promoting your page by asking your friends and family members to like your page. And each time you post a link, be sure to ask them to share it on their pages.
Make the posts attractive by ensuring that they appeal to people's emotions.
Include graphics and videos to persuade the reader that your product is a must-have. In addition, you can have the affiliate link at the bottom of your post.
Wrap up on Should You Promote Affiliate Links on Facebook in 2023?
Affiliate marketing on Facebook, in my opinion, has a lot of promise if done right. However, you can't expect to be successful if you decide to utilize Facebook for affiliate marketing solely because it's easy to spam your links all over the place.
On the other hand, affiliate marketing on Facebook can be a game-changer for you if you try to create a following for a page/group or use Facebook to direct traffic to your blog posts.
The Best and long-term advice is always to have a website, whether you choose to market on Facebook for free or Facebook ads. You're missing out on many sales if you don't have a website.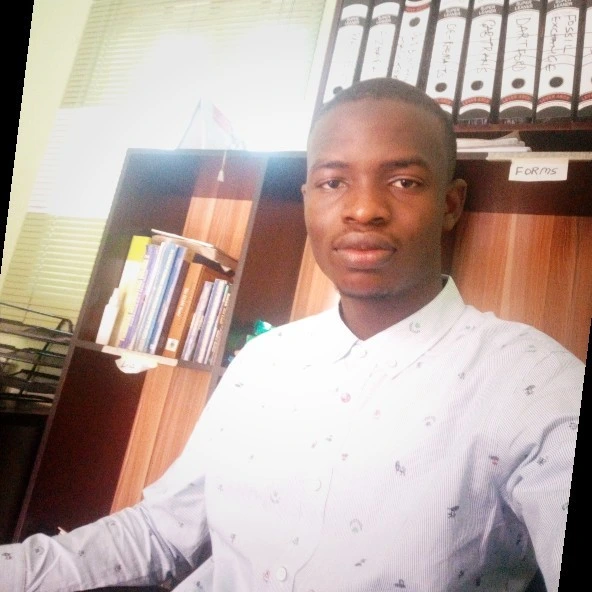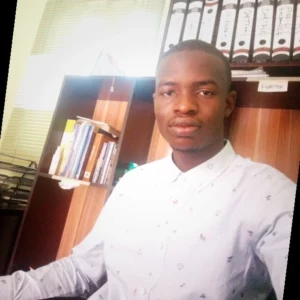 Abdulmuizz is an aspiring Software Developer with a keen interest in digital marketing, finance, and tech. He likes to share his knowledge with others in his spare time by writing top-notch content on fascinating topics around marketing and technology. When he's free, he surfs Youtube and plays video games and basketball.