8 Best Side Hustles That Pay Weekly – Boost Your Income
Last Updated on October 20, 2023 by Abdulfatai A. Olamide
In today's fast-paced world, having a side hustle can be a fantastic way to boost your income and achieve your financial goals. Side hustles offer not only extra cash but also the flexibility to work around your existing commitments. If you're searching for side gigs that pay weekly, you're in the right place. In this article, we'll explore eight high-paying side hustles that can put money in your pocket every week.
Understanding Side Hustles
Before delving into the world of lucrative side hustles, let's break down the basics. What exactly is a side hustle? A side hustle is a way to earn additional income outside of your primary job. It's a flexible and convenient means of making extra cash on the side. Side hustles are also known as side gigs or side jobs, and they can encompass a wide range of activities, from freelancing to starting your own small business.
Side hustles are gaining popularity, especially among millennials. According to a recent survey, a whopping 45% of Americans have a side hustle, dedicating an average of 13 hours a week to this endeavor. The reason behind this surge is clear: side hustles offer an opportunity to supplement your income, pay off debts, or save for specific financial goals.
Benefits of Side Hustles
There are numerous advantages to having a side hustle. Here are a few key benefits:
1. Extra Income
The most obvious benefit of a side hustle is the extra income it provides. This additional cash can help you pay off debts, save for a down payment on a house, or even fund a well-deserved vacation.
2. Flexibility
Side hustles often come with flexible schedules, allowing you to work whenever it suits you. This flexibility is particularly valuable for individuals with busy routines or other commitments.
3. Skill Development
Engaging in a side hustle can help you develop new skills or enhance existing ones. For example, if you decide to start a blog, you'll learn how to write and effectively market content. Starting a small business can provide you with insights into finances and customer service.
4. Networking
Side hustles can also open doors to networking opportunities with other professionals in your field. This can lead to new job prospects or potential collaborations in the future.
In summary, side hustles are a great way to supplement your income, cultivate new skills, and expand your professional network. If you're considering starting a side hustle, the options are plentiful, ranging from freelancing to small business ventures and participation in the gig economy.
How to Choose the Right Side Hustle
When selecting a side hustle, it's crucial to consider several factors to ensure it aligns with your needs and lifestyle. Here are three key criteria to keep in mind:
1. Payment Frequency
One of the most vital aspects to consider is how often you'll receive your earnings. If you require a consistent stream of income to cover your expenses, look for a side hustle that pays weekly. Examples of such side hustles include freelance writing, proofreading, and data entry.
2. Earning Potential
The potential earnings of your chosen side hustle are another important consideration. While some side hustles may pay weekly, they may not offer substantial compensation. Opt for a side hustle that has the potential to earn you a decent income. For instance, pet-sitting, real estate investing, and delivery services for companies like Amazon can be more lucrative options.
3. Flexibility
Finally, take the flexibility of your side hustle into account. If you have a busy schedule, look for opportunities that allow you to work on your own terms. Some side hustles, like blogging and social media management, can be carried out from anywhere and at any time, while others, like driving for a rideshare company, may require fixed working hours.
By carefully considering these factors, you can select a side hustle that matches your needs and provides a source of weekly income.
1. Online Tutoring
If you possess the skills for teaching, online tutoring is a high-paying side hustle that offers weekly paychecks. The demand for online tutors has skyrocketed with the rise of remote work and virtual learning. You can instruct students of all ages in various subjects, such as math, science, English, and more.
Requirements:
A reliable internet connection
A computer or laptop with a webcam and microphone
A quiet space for conducting tutoring sessions
Expertise in the subject(s) you wish to tutor
Patience and effective communication skills
While not mandatory, having a teaching degree or certification can enhance your competitiveness in the job market. Many online tutoring platforms require background checks and qualifications to be provided.
Potential Earnings:
Online tutoring can be quite lucrative, with some tutors earning up to $60 per hour or even more. Rates vary depending on your qualifications, experience, and the subject you tutor. For instance, math and science tutors often command higher rates than English tutors. You can join platforms like Chegg, TutorMe, and Skooli to find clients, although they may take a percentage of your earnings in return.
In conclusion, online tutoring is a flexible and rewarding side hustle that can provide you with a steady weekly income. With the right qualifications and dedication, you can establish a successful tutoring business and make a positive impact on your students' lives.
2. Affiliate Marketing
Affiliate marketing stands out as a top choice for a side hustle that pays weekly. It involves promoting products to individuals, and when they make a purchase through your affiliate link, you earn a commission. This side hustle can be highly profitable, with some affiliate marketers averaging nearly $200,000 annually.
Requirements:
Access to a computer
A platform for sharing affiliate links, such as a blog, social media account, or YouTube channel
Affiliate programs vary in terms of payout frequency, but some do offer weekly payments. Notable examples include MaxBounty and ClickBank.
Potential Earnings:
Affiliate marketing can be a part-time endeavor that yields a full-time income. Earnings from affiliate commissions vary widely, with some programs offering $0.50 per commission, while others pay hundreds or even thousands of dollars per sale. By effectively combining affiliate marketing with strategies like content creation, email marketing, and social media engagement, you can create a prosperous online business.
In conclusion, affiliate marketing is a versatile and potentially lucrative side hustle that can provide weekly payouts. With dedication, you can build a profitable affiliate marketing business and enjoy financial success.
3. Freelance Writing
If you have a knack for writing and a way with words, freelance writing is an excellent side hustle that offers weekly income. Freelance writers have the flexibility to work from home, set their own hours, and choose the topics they want to write about.
Requirements:
Exceptional writing skills
Proficiency in grammar and punctuation
Research capabilities across a range of topics
A portfolio of writing samples
Platforms like Textbroker and Upwork can help you find clients
Potential Earnings:
Earnings in freelance writing vary according to experience and the type of writing you undertake. On average, freelance writers earn approximately $23 per hour, according to Payscale. However, some writers charge substantially higher rates, especially if they have expertise in a specific industry or niche. Some clients may pay by the word or per project instead of an hourly rate.
Freelance writing is a potentially lucrative side hustle that can provide weekly payments. With the right skills and determination, you can build a successful freelance writing business and secure a steady income.
4. Rideshare Driving
For those with access to a vehicle and a love for driving, becoming a rideshare driver can be a rewarding weekly-paying side hustle. Rideshare companies like Uber and Lyft offer opportunities to earn money by transporting passengers in your own car.
Requirements:
A valid driver's license
A vehicle that meets the company's requirements (considering aspects like age, model, and condition)
Car insurance that complies with the company's specifications
A clean driving record
A smartphone with the rideshare company's app installed
In some cases, you may also need to pass a background check and a vehicle inspection, depending on the company you choose to work with.
Potential Earnings:
Earnings as a rideshare driver depend on several factors, including the amount you drive, the times you choose to work, and the areas in which you operate. It's crucial to bear in mind a few key points concerning potential earnings:
Rideshare companies typically take a percentage of each fare, reducing your overall earnings.
Peak times, such as rush hour or weekends, offer opportunities to earn more money due to high demand for rides.
Some rideshare companies provide bonuses or incentives for drivers who complete a specified number of trips or drive during specific hours.
According to Gridwise, the average hourly earnings for a rideshare driver hover around $18. However, actual earnings can vary significantly based on your location and other factors. Tracking expenses, such as fuel and vehicle maintenance, is essential to ensure profitability.
Rideshare driving presents a flexible and potentially lucrative side hustle. It's important to understand the requirements and potential earnings before embarking on this endeavor.
5. Online Surveys
For those who enjoy sharing their opinions and thoughts, participating in online surveys can be an easy and convenient side hustle. Many companies are willing to pay for feedback on their products and services. Taking surveys from the comfort of your own home can provide weekly paychecks.
Requirements:
A computer or smartphone with internet access
Registration with survey websites that offer weekly payments, such as Survey Junkie, Swagbucks, and Vindale Research
Completion of initial surveys to qualify for future ones
Offering accurate information in your profile is crucial to ensure that you receive relevant surveys.
Potential Earnings:
Earnings from online surveys vary based on the website and the length of each survey. On average, expect to earn between $0.50 and $3 per survey. Some surveys may be completed in just a few minutes, while others may take up to 30 minutes.
To maximize earnings, you can sign up for multiple survey websites and complete surveys during your free time. Some platforms also offer bonuses for survey completion or referrals.
Online surveys represent a straightforward method for earning extra cash on the side. While it may not make you rich, it provides a consistent stream of income that can contribute to your financial objectives.
6. Pet Sitting
If you have a genuine affection for animals, pet sitting is an ideal way to earn extra money while enjoying the company of furry friends. As a pet sitter, your responsibilities typically include feeding, walking, and playing with pets when their owners are away.
Requirements:
A love for animals
Reliable transportation for traveling to and from the pet owner's residence
Flexibility to adjust your schedule as necessary
Effective communication skills to understand and meet pet owners' needs
Potential Earnings:
Earnings as a pet sitter depend on your location, experience, and the type of pet you care for. According to Dream Home Based Work, pet sitters can charge between $8 and $13 per hour, or $17 to $25 per walk. Overnight stays can earn you a minimum of $40 per night. On average, dog sitters who charge a flat rate make around $30 to $40 per day.
The demand for pet sitters in your area may also influence your earnings. In areas with a surplus of pet sitters, you may need to adjust your rates to remain competitive. Conversely, in locations with high demand, you may have the opportunity to charge more for your services.
Pet sitting offers a rewarding and flexible side hustle, allowing you to spend quality time with animals while earning extra income.
7. Selling Handmade Products
If you possess creative talents and enjoy crafting, selling handmade products can be a lucrative side hustle. Online platforms like Etsy make it easy to establish an online shop and showcase your creations to a global audience.
Requirements:
Creation of an Etsy account and shop setup
Crafting listings with clear photos and detailed descriptions
Appropriate pricing considering material costs and crafting time
Handling of shipping and customer service responsibilities
In addition to creating products and listings, you'll be responsible for packaging and mailing your creations, responding to customer inquiries, and resolving any issues that may arise.
Potential Earnings:
Earnings from selling handmade products vary based on the products themselves, their pricing, and the effort invested in the side hustle. According to Business Insider, some of the easiest Etsy shops to start for online income include those selling:
Printable artwork
Personalized gifts
Jewelry
Pet accessories
Bath and body products
While success is not guaranteed, some Etsy sellers have transformed their side hustle into a full-time business. According to Forbes, the average Etsy seller earns $44,900 annually. It's important to note that this figure includes full-time sellers; earnings may be lower for those pursuing handmade product sales as a part-time side hustle.
8. Renting Out Your Space
Renting out your space can be an excellent way to generate extra cash, especially if you have a spare room or a vacant parking spot. However, there are several factors to consider before embarking on this side hustle.
Requirements:
Adherence to legal requirements, such as permits, registration, and zoning regulations, if applicable
Ensuring the safety and security of your space, which may entail installing safety features
Checking your insurance coverage to see if additional protection is necessary
Potential Earnings:
The potential earnings from renting out your space vary according to location and demand. Here are some examples of potential earnings:
Renting out a spare room can earn you an average of $924 per month, as reported by Airbnb. Earnings can differ based on room size, location, and amenities offered.
Renting out a parking spot in a busy city can generate up to $500 per month, according to SpotHero.
Renting out your space carries certain risks, such as potential damage to your property or liability for accidents. Careful guest screening, clear rules and expectations, and open communication can help mitigate these risks. When managed effectively, renting out your space can be a profitable and satisfying side hustle.
Bottom Line
There is a multitude of side hustles that pay weekly, providing a means to earn extra money and work toward your financial goals. Whether you seek to supplement your income or save for specific objectives, numerous options are available to you.
Some of the best side hustles that offer weekly payments include online tutoring, pet sitting, delivery driving, and freelance writing. These roles offer flexible schedules and can be carried out from the comfort of your home. You might also consider selling handmade products, taking on odd jobs, or starting a blog to earn extra income.
When selecting a side hustle, it's essential to consider your skills, interests, and availability. Choose an endeavor that you enjoy and excel at while ensuring it aligns with your schedule and doesn't conflict with your primary job or other commitments.
It's important to remember that side hustles are not a get-rich-quick solution, and building a steady income may take time. However, with dedication and hard work, you can transform your side hustle into a profitable venture.
Discovering a side hustle that pays weekly can be an excellent way to earn extra money and achieve your financial goals. With a plethora of options at your disposal, there's sure to be a side hustle that suits your needs.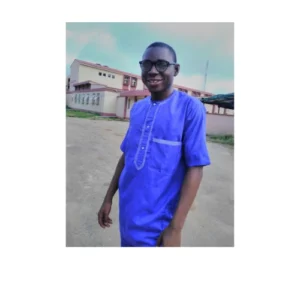 Abdulfatai is a Content Director at Olly-web, where he specializes in Search Engine Marketing (SEM) and Social Media Marketing (SMM). He has over a decade of experience working with businesses to promote their visibility through SEM, SEO, and social media. Abdulfatai believes that great content is the key to success on social media, and his goal is to help businesses grow their following by providing high-quality content that resonates. When it comes to online marketing, Abdulfatai knows how to work hands-on with clients and has a deep understanding of what works best for them.