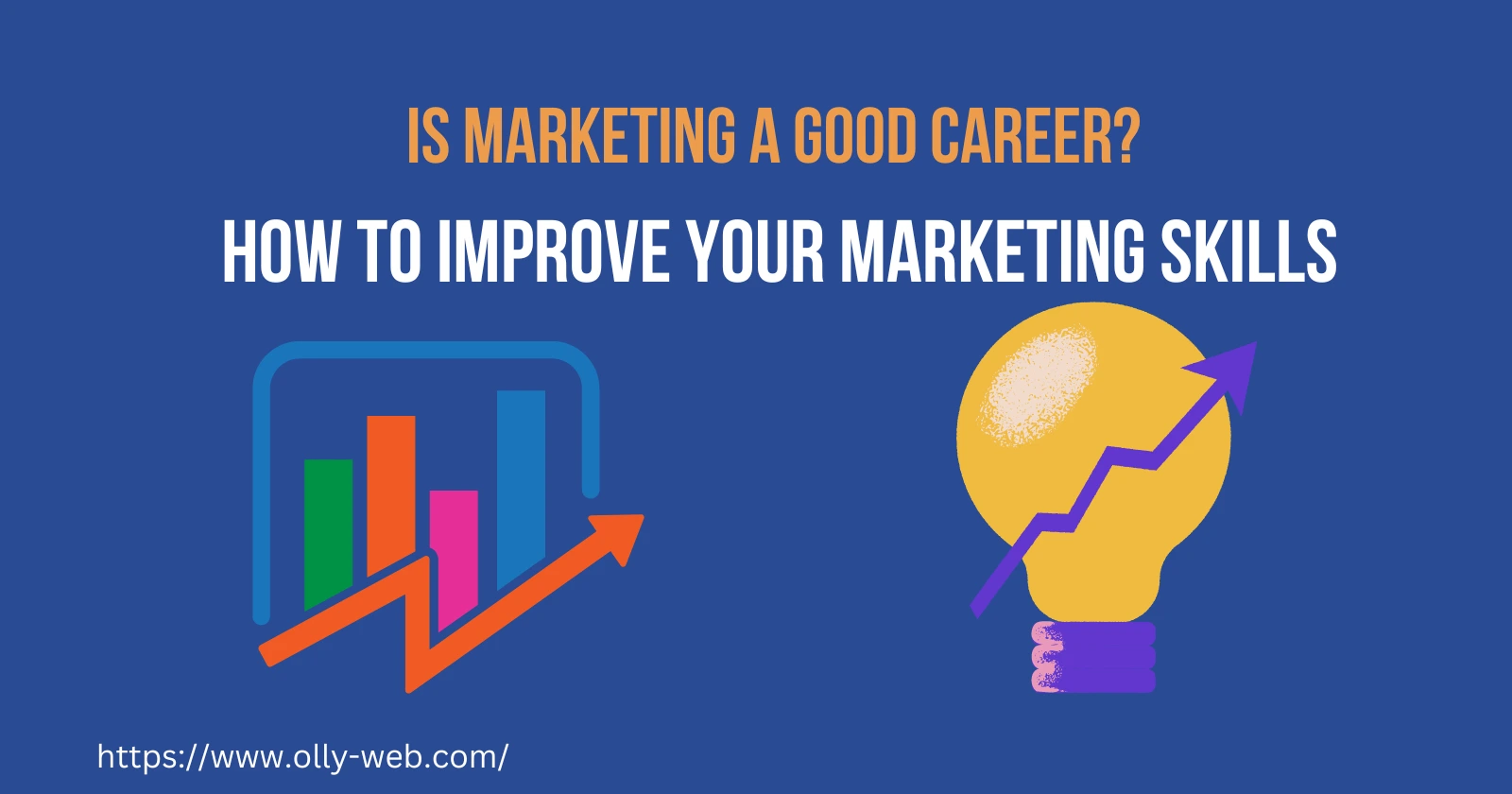 Last Updated on February 4, 2023 by Abdulfatai A. Olamide
Marketing is an increasingly popular career choice. Salaries can easily reach the seven-figure mark in some fields, but the base salary only tells a part of the story. In some industries, bonuses and stock options can increase your base salary by up to 10%.
As a matter of fact, the demand for marketers is growing across all sectors. The good news is that a marketing degree can make it easier to enter this field than ever before. However, this field can be stressful.
class="wp-block-heading">Is Marketing a Good Career?
Marketing is a great field to enter if you want to develop as a person while also working under pressure and gaining transferable skills that can be applied across industries. A company's lifeblood is its sales, and marketing is the pathway to those sales.
It's easy to make connections in marketing, and there's always something new to learn. It's a good fit if you're a self-starter who shifts between periods of intense creativity and meticulous planning. 
Internships
If you want to get a job in marketing, an internship may be the right thing for you. It will give you a chance to learn new skills and gain experience in the field. In addition, internships can provide valuable networking opportunities. To make the most of your internship, do your research and choose the internship that best suits your skills.
While applying for a marketing internship, you will need to create a cover letter and CV. Make sure to spend time on these documents, as well as proofreading them to avoid errors. Before applying for a marketing internship, make sure that you have read the job description carefully to see what exactly the company is looking for.
There are several types of marketing internships available. Some internships focus on specific areas, while others focus on an entire industry. For example, an intern in product marketing might analyze market data and perform competitive analysis. They may also assist with new product launches and perform primary or secondary market research.
Marketing internships are a great opportunity for college students because they provide hands-on experience. This allows students to apply what they learn in class to real-world scenarios. In addition, interning allows students to gain valuable connections, which will make them more marketable once they graduate. Moreover, internships give students the opportunity to see which career is the best match for their talents.
Marketing internships can be beneficial for those interested in starting their own businesses. It will give them the experience and resources necessary to turn their ideas into successful ventures. Furthermore, they will also help them to make use of their communication skills and quantitative/qualitative research methods. By doing so, interns will be able to leverage their internship experience during the interview
and resume process.
Marketing internships can be competitive and difficult to land. It is important to get as much information as possible while applying. The best internships beef up resumes and provide avenues for letters of recommendation. Some of them can even lead to full-time jobs. After completing your internship, make sure to keep in touch with your contacts. They might be able to help you later in your career.
Certifications
Certifications in marketing are excellent ways to enhance your knowledge and skills in the field. These certifications demonstrate your expertise and commitment to continuous learning. You can earn these certifications during your studies or during your career. In addition, these certifications can be useful for your job search as well.
A career in marketing requires you to understand and lead others. Often, you'll work as a team member, helping to lead junior team members. This type of leadership ability requires a high level of communication and collaboration. If you're interested in becoming a leader in the field, you should get a certification in marketing.
The marketing industry is extremely competitive and top talent is in high demand. Obtaining a marketing certification can help you stand out amongst a competitive pool of candidates. It's a great way to demonstrate your skills and expertise, and it's useful for your resume.
There are many different marketing certifications available online. HubSpot, for example, offers an email marketing certification. To take the course, all you need is a HubSpot login. The instructor will guide you through different topics, and they make sure you're satisfied with the results. Once you've completed the certification, you'll be able to work with real-life email marketing campaigns.
Facebook is a great social media platform for marketing. If you're good at creating ads and understanding the data behind them, you can be a successful Facebook advertiser. There are many ways to use Facebook ads to market your business. The best way to use them is to create a strategy that will optimize the results. The goal of Facebook advertising is to raise brand awareness.
The American Marketing Association is a professional organization that offers a number of marketing certifications. Several of its courses are offered online. Students must complete the four-course curriculum to earn a certificate. The curriculum is updated regularly to reflect the latest tactics and techniques. Taking these courses is an excellent way to update your skills and make a career in the
marketing field.
The Digital Marketing Institute is a reputable school that provides courses in digital marketing. It is an education provider founded in 2009 and has more than 140 partners worldwide. Its certificate in digital marketing is designed to improve online marketing campaigns. The course is geared toward both beginners and experienced digital marketers. The curriculum is taught by instructors who have real-world experience in the field.
Getting a degree
Getting a degree in marketing can be advantageous for a variety of reasons. First of all, it can help you gain valuable skills and knowledge for a career in marketing. Marketing is a complex field, integrating different business concepts and sales techniques. Earning a marketing degree can help you develop these skills and make you more attractive to prospective employers.
For example, an online marketing bachelor's degree from Maryville University will teach you the basics of marketing while also giving you the opportunity to take advanced marketing courses.
Second, a marketing career offers excellent salary prospects. Many of the jobs in the marketing field pay well above the national average. Marketing managers, for example, make a median salary of $136,000 a year. Additionally, there is high demand for marketing professionals, with the Bureau of Labor Statistics projecting a 10 percent job growth in this field by 2020 and 2030. Compared to that, the overall growth rate in all professions is eight percent.
Third, a marketing degree enables you to get an insider's perspective into the world of marketing. You will learn how to anticipate and satisfy customer needs, as well as how to communicate effectively with your target audience. In addition, you'll learn about the different disciplines of marketing, from content marketing to SEO. You'll be in a unique position to explore the many promising career prospects that await you after graduating with your marketing degree.
In addition to a marketing degree, obtaining a marketing internship will help you gain valuable experience. The most desirable marketing jobs often have hundreds of applicants. This means that you'll have to compete with many people who have worked in the field for years. Furthermore, an internship can help you build a strong portfolio and make a great reference.
As a marketing major, you'll have the opportunity to choose between advertising and sales. Today, however, the scope of marketing jobs has widened to include a number of other areas. For example, you could be an account executive, brand manager, copywriter, or digital media director.
You can also work as a social media coordinator or as a public relations professional. In a marketing career, you'll be able to conduct market research to determine whether a certain product will sell, and you'll be able to develop pricing strategies and build interest in a new product or service.
Job Outlook
Marketing professionals have a number of different responsibilities. They must identify the best audience for their products, create and implement campaigns, and negotiate rates with media brands. The job outlook for people who work in this field is good, with many opportunities for advancement.
Marketing professionals can choose to focus on traditional or digital advertising. Search engine marketing is a form of digital advertising that combines SEO and paid tactics. They perform keyword research to find relevant and profitable terms to bid on.
The United States Bureau of Labor Statistics projects that jobs in marketing and advertising will grow by nearly 7% between now and 2029. This rate is higher than the national average. This growth is expected to be especially high for advertising and promotions managers. Those with this type of background can work from anywhere and still be in demand.
A career in marketing requires strong communication skills. Marketing professionals must work collaboratively with other teams and have a wide range of experiences. They must be able to think critically and prioritize tasks to make an impact. They also need to be fluent in data. In addition, marketing careers can be rewarding if you want to broaden your skills and collaborate with other professionals.
A marketing major prepares students to create consumer audiences and move products from producers to consumers. Students learn the principles of marketing research, demand analysis, pricing theory, market segmentation, and competitive analysis. They also take classes in advertising methods and consumer relations. They may also take courses in management or retailing. They may also work in a
marketing agency or work on their own.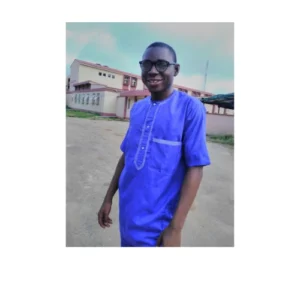 Abdulfatai is a Content Director at Olly-web, where he specializes in Search Engine Marketing (SEM) and Social Media Marketing (SMM). He has over a decade of experience working with businesses to promote their visibility through SEM, SEO, and social media. Abdulfatai believes that great content is the key to success on social media, and his goal is to help businesses grow their following by providing high-quality content that resonates. When it comes to online marketing, Abdulfatai knows how to work hands-on with clients and has a deep understanding of what works best for them.