Video Podcast Software – 8 Best Options to Choose From
Last Updated on February 4, 2023 by Abdulfatai A. Olamide
There are many options for video podcast software, whether you're just getting started with podcasting or already have an established channel. With these resources, making and sharing your podcast couldn't be simpler.
Video Podcast Software according to their advantages
Hindenburg
When it comes to video podcast applications, Hindenburg is one of the most potent options available. Controls for recording, playing back, and applying effects to audio are all conveniently located on the program's straightforward user interface. There are already five effects installed, and you can also install additional effects from the included plug-in store. Users of the software can switch between different audio tracks and zero in on a specific segment to record.
If you own a Windows PC, Mac, iOS device, or iPad, you can utilize Hindenburg because to its intuitive UI. Moreover, it works splendidly for remote recording utilizing Google Hangouts and other platforms. The audio recording function captures both the host and the guests' voices independently. It also includes tools for adjusting volume, eliminating background noise, and eliminating extraneous content.
As an added bonus, Hindenburg lets you pause the recording in the middle and adjusts the volume for you. In addition, it has a Voice Profile function that can analyze and adjust to different voices. Podcasters with more resonant voices will like this feature even more. Users can also choose from a number of different audio formats when exporting finished products.
Hindenburg Journalist is wonderful software for recording podcasts because of its intuitive design. It has a variety of capabilities such as editable sound effects and audio cutting. It also facilitates podcast publication via multiple channels. The remote recording quality with the Hindenburg video podcast software may even exceed that of a studio recording.
To start out, I recommend Hindenburg Journalist. It's packed with high-end extras but doesn't put off novices. Selecting the right editing program is crucial, as it will determine how effective your work will be.
Logic Pro X
Logic Pro X video podcast software has several features that can help you make the most of your podcasting endeavors. One of these features is the ability to create presets for the different types of podcasts you might make. These preset to make editing easier by deleting all but the intro and outro music while keeping the plugin settings for the voice tracks. Furthermore, users can save their favorite presets as templates. This feature will save you time when editing multiple episodes of your podcast.
Logic Pro also allows you to adjust audio quality with an equalization function. You can select different EQ plugins to alter the quality of your voice. It also includes a spectrum analyzer to measure frequencies in real-time. Various EQ settings can be used to change your voice, remove unnecessary noise, and enhance synchronization.
One of the best features of Logic Pro X is its multi-touch gestures. This feature allows you to control Visual EQ and customize the plugin manager hierarchy easily. Another great feature is the ability to record loops directly into cells, allowing you to customize the grid and control individual cells. You can also add DJ-style transitions and effects with the Remix FX feature.
Logic Pro X is also compatible with multiple audio formats. It supports Dolby Atmos, which is a form of spatial audio. Besides, it supports binaural monitoring and AirPods Max, headphones that allow for binaural listening. This software is also compatible with iPad and iPhone so that you can control it from your smartphone or tablet.
The software allows for audio and video recording. You can be something other than a sound engineer or have audio recording knowledge. Upload your file and let the software do its job. Various software synths are included to make your podcasts sound better. A free trial version is also available, which can help you make the most out of your podcasting venture.
VEED Live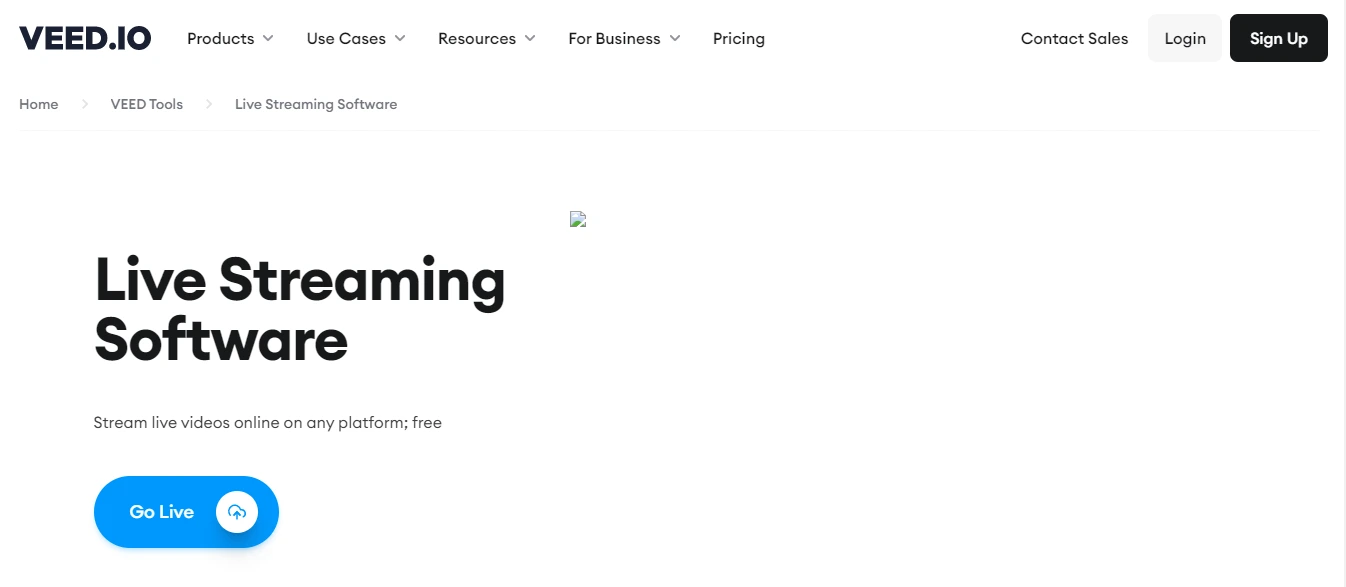 As a web-based video podcast application, VEED Live gives you the freedom to broadcast to several channels at once. A live video feed can be sent to Facebook, YouTube, and other sites. You can change the color, add text, and more to your stream. It can also record and transcribe your broadcast automatically. With VEED, you can stream live video quickly and easily.
With the help of the free VEED Live video podcast software, you may broadcast live and have conversations with your viewers in real time. It's simple to operate and offers an exceptional media streaming experience.
VEED's many tools will allow you to make a fantastic broadcast. It can assist with the addition of a progress bar to Instagram Stories, the trimming of video for use on Twitter, and the generation of animated GIFs from YouTube videos, among other things. Adjust your settings and broadcast on any of the five available channels.
The VEED platform also includes a free video editor. Clips may be resized to match any social networking site, effects can be added, and stream backdrops can be changed. Captions, subtitles, and multimedia can all be added to your streams with this software's help.
Live-streaming platform integration is another neat thing about VEED. As a result, livestreaming on platforms like YouTube and Twitch is a breeze. As streaming has grown in popularity, this is increasingly significant. There will be more rivals, and your target audience will be dispersed across more platforms.
To use VEED effectively, you don't need to be a tech whiz. It may be used in any web browser and requires no installation.
It also has a complete set of tools for making videos and podcasts. Produce a video podcast from scratch or refine an existing recording. You can broadcast live and share it on social media sites like Facebook and Twitter using VEED. Even better, you may send a personal greeting to your viewers and ask them to watch your stream.
Using this program, users may easily host a live stream with as many as eight other people tuning in. Live feeds can be made more interesting in this way, and remote viewers can join in on the action. The overlay and background of your VEED presentation can be modified to suit the needs of your audience. The application also provides a number of options for adjusting the sound and visuals.
VEED also has high-end editing tools like a video compressor, which is a nice added feature. The video editing platform VEED allows users to insert media such as stills, titles, and transitions, as well as apply special camera effects. Ad-free video exporting and sharing is also an option. It also has features for working with others, such as the ability to share your project and have others contribute comments, which are displayed alongside the time they were made.
VEED Live also has the ability to stream live on YouTube, Facebook, and other popular websites. Additionally, it's totally costless and works in any web browser, so there's no need to bother with additional software. The software is intuitive, allows you full command over your streams, and can be modified to fit your personal needs. For marketers, event broadcasters, and other broadcasters interested in interacting with their viewers, VEED Live is an excellent option.
Magix Movie Edit Pro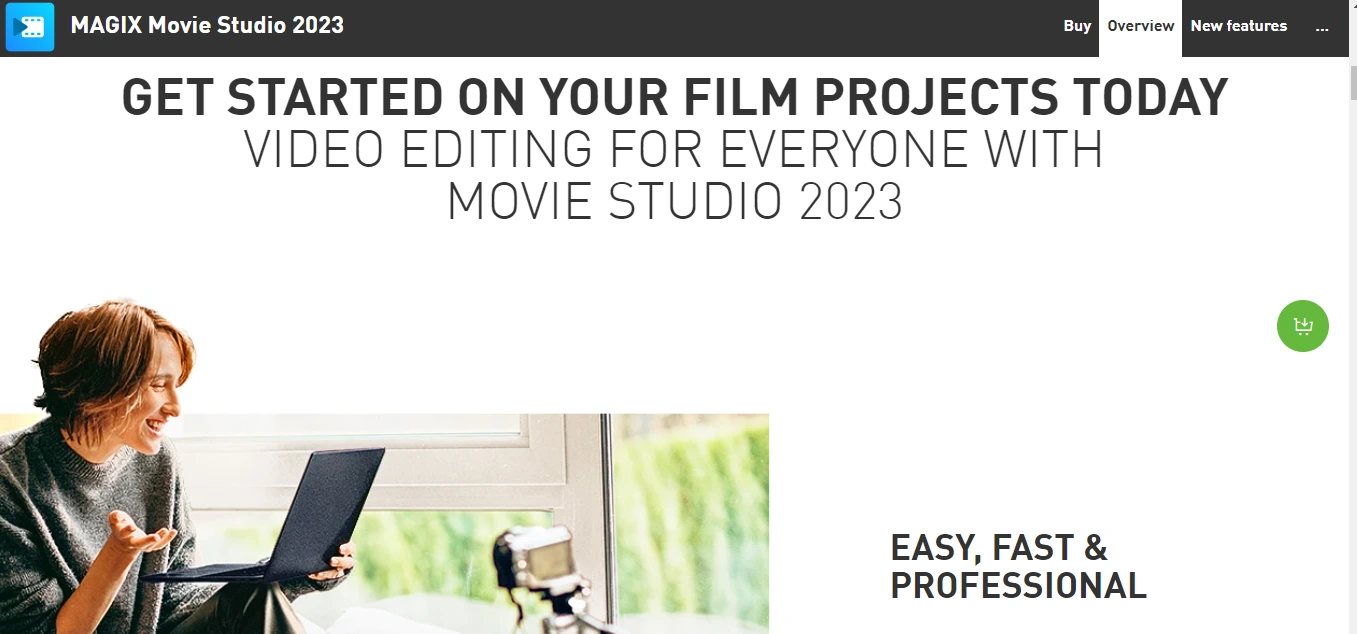 In terms of PC video editing software, I highly recommend Magix Movie Edit Pro. Clips can be trimmed, transitions can be added, and subtitles can be inserted. The program has many tools that may be used to improve the quality of your films and give them a more polished appearance. This software's free demo version allows you to test it out before committing to a full purchase.
Its user interface is very similar to that of more conventional video editors. A clip can be previewed on the program's main monitor, and new media and effects can be added in separate tabbed windows. A storyboard/timeline strip appears beneath the main program on the screen. It's adaptable, and you may save your preferred design.
Recordings made with video cameras, digital single-lens reflex cameras, smartphones, and more can all be imported into Magix Movie Edit Pro for further editing. The captured footage can be viewed and added to a project in a straightforward manner. The application also has a variety of acoustic effects and settings that are useful for trimming. It works fine on Windows machines too.
As a result of the program's adaptability, users can alter the hue of individual clips while still maintaining a uniform aesthetic. It also has a virtual cosmetics application and can smooth out your skin. Put your video posted on YouTube or another video sharing site. With the right amount of polish, you can even use this program to create podcasts.
Video podcasts are really trendy right now. Most podcasts now include some sort of video component. Over eight billion individuals around the world regularly see videos on Facebook. Eighty percent of the data transferred over the internet is video. This highlights the need of investing in high-quality video editing software. Podcasters can benefit greatly from video editing software, as it allows them to trim unwanted footage and pull only the audio they need for their podcasts.
Squadcast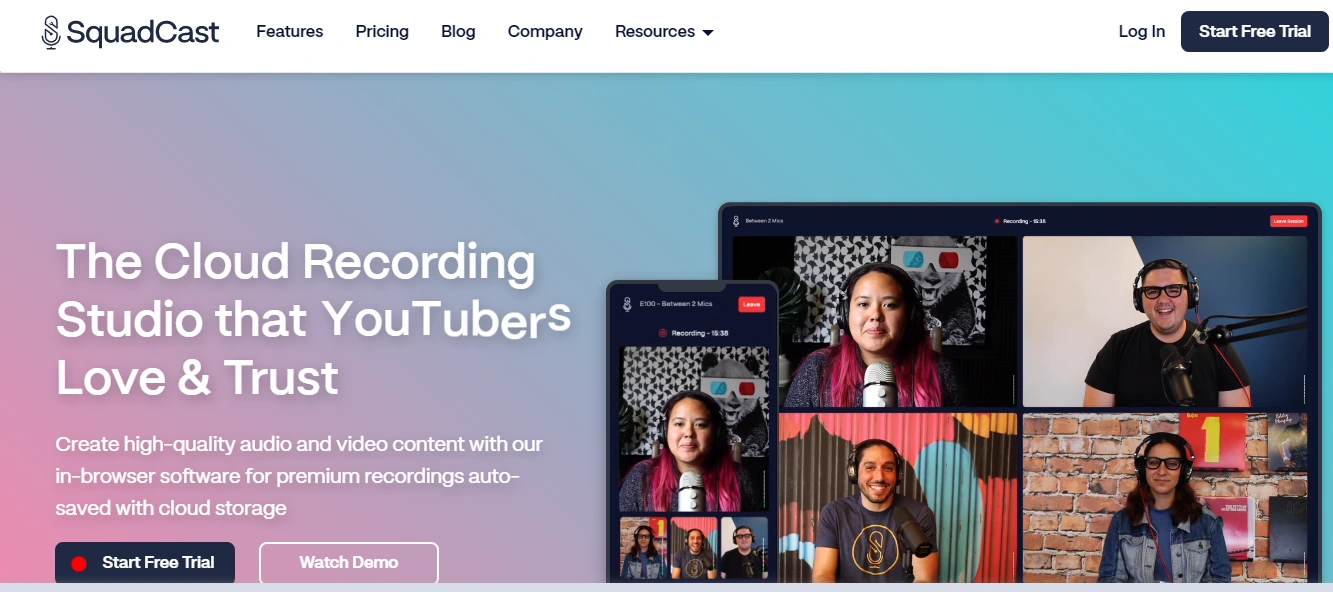 Creating and managing your podcasts will be a breeze with the help of SquadCast's user-friendly features. In particular, the video elements are helpful for promoting your podcast to a wider audience and raising brand awareness. You can also choose to have your content repurposed for use on social media.
Besides the high-quality audio it produces, SquadCast also provides a live soundboard and full transcription. Also, educational institutions, healthcare facilities, and other non-profits can take advantage of special pricing and discounts. However, there is a limitation of five hours each week on the free plan.
In addition to preventing audio drift, SquadCast also offers a handy function called Progressive Uploading. If your Internet connection suddenly goes out, your recordings won't be lost because the software will continue to upload them in the background. Also, it records everyone in the room locally so you can play back the audio and video whenever you want.
You may use the audio features of SquadCast to create professional-sounding podcasts. Separate audio and video tracks facilitate the editing process. It's also possible to work with other podcasters using this program. Compared to competing podcasting tools, it speeds up the publication process. The program is great, but others may have trouble embedding your podcast on their website due to the necessity of a plugin that is included into the software itself.
The lack of an incident management system is another drawback of the Squadcast video podcast software. The interface is straightforward; nevertheless, a new occurrence cannot be created. But it works smoothly with other chat apps like Google Hangouts and Slack. It also has better video quality than most camera software. You can try the program risk-free for 7 days before committing to a monthly or annual subscription. Your subscription can be terminated at any time.
If you're a podcaster who wants to reach more people or record an interview, you can do both with the help of the Squadcast video podcast software. Post-production is a breeze with this software, and you'll get excellent audio and video quality. All of your hard work creating material for one medium can be used in another.
With SquadCast, your video podcasts are safe in the cloud thanks to regular backups. Additionally, they are conveniently located on the cloud and can be accessed with little effort. The software's invitation mechanism may send out links to your live broadcast to potential viewers, allowing you to expand your audience. When they say yes, you'll provide them a URL where they can get their MP4 videos.
There is a free trial available for SquadCast if you're interested. There are both monthly and annual subscription options available. In order to get a feel for the program, the trial version unlocks all of its capabilities. You'll be able to use Green Room, video podcast software used to get ready for a live show.
There may be a limit of three listeners depending on your subscription. Per month, you are allowed to record up to 25 hours of audio. If you need more storage space for your recordings, a premium subscription is your best bet.
Libsyn
Libsyn Video Podcast Software is an excellent platform for generating podcasts. It helps disseminate your material across major streaming providers and podcast directories. This is a handy tool for both beginning and seasoned podcasters.
Libsyn allows you to schedule podcast episodes and establish a community around your show. It also provides all the tools you need to monetise your podcast. Libsyn features a range of monetization alternatives, including advertisements and subscriptions. You may even develop your smartphone app!
While Libsyn is the oldest podcast hosting platform, it still offers numerous capabilities. It also offers a wide array of publishing possibilities, including custom-branded audio and video players. It also offers comprehensive podcast analytics, including information certified by the IAB Tech Lab.
Libsyn's redesigned user interface makes it easier for novice users to navigate. It features a clean and basic appearance and is straightforward to use. It's also a safe platform; you don't have to worry about bandwidth or uploading constraints.
If you're starting, you may be interested in Libsyn's $7 plan. It includes basic download statistics, but you can upgrade to receive detailed analytics for $20/month. It also offers personalised social updates for your latest episodes.
Libsyn Video Podcast Software is incredibly straightforward to use. You don't have to worry about a monthly bandwidth limit, and you can create your podcast player.
Iris

It's not easy to find the right video podcast software. It may take some time if you want to choose the best option from all of the available ones. That said, it's not completely out of the question. What follows is a list of potential choices.
Iris is a relatively new video podcasting program, but it offers a lot of great options. A personal video studio can be created, recordings with friends scheduled, and live broadcasts shared on social media platforms like Facebook and Twitter. As an added bonus, the platform has an integrated chat function that anyone can use. The assistance offered by Iris's staff is also excellent. It's also a fantastic choice for groups making podcasts.
The 720p resolution of video conferencing is also supported by the Iris software. However, the company's audio recording capabilities are its bread and butter.
There's a no-risk way to try out Iris for an hour. Discounts are available for educational institutions and charitable organizations. There's also a free manual included for first-timers.
In case you run into any problems while using Iris, the software comes equipped with an excellent help center. Up to nine persons can be added to your podcasting crew, recordings can be scheduled in advance, and live broadcasts on Facebook and Twitter can be scheduled. Furthermore, you have access to YouTube's republishing service at no additional cost.
The Iris software for making video podcasts is great because it can manage several cameras at once. For larger virtual gatherings, this can be extremely useful. However, live streaming your podcast will incur additional fees.
Cleanfeed
Cleanfeed distinguishes itself from other podcast recording software by providing high-quality audio. Another function of this device is live audio recording. With its handy multi-track function, podcasts with many hosts may be recorded in a single sitting.
Cleanfeed's basic edition is 100% free and filled with useful features. It supports API access and can accommodate up to eight users at the same time. It also includes Clips by Riverside, a tool for reusing podcast audio.
The ability of Cleanfeed to record music is also notable. This will be a useful resource for both the music industry and musicians. Cleanfeed is ideal for radio broadcasts since it enables users to listen to audio recordings in real time.
Cleanfeed allows you to record multiple tracks at once without sacrificing audio quality. Furthermore, the application gives users access to a range of audio alternatives. It supports a variety of audio formats, including MP3 and WAV.
There are no limits on how many connections or how long you can use Cleanfeed's free account. The application can be used with just a microphone and a web browser. You can, however, upgrade to a pro account for $34 per month. This package includes a variety of features, including audio editing and multi-track recording.
Cleanfeed also comes with an extensive user manual. There is a free handbook available that explains some of the program's features.
Overview of Video Podcast Software
Professional-grade equipment is required if you want your video podcasts or other recordings to appear and sound professional. There are several video podcast recording software applications available, which is great news for people looking to start producing their own shows.
Zoom is one of the most professional podcast recording software options available. It's simple to use and gives you the option of recording sound from a distance. It is available for Windows, Mac, and Linux computers. In addition to recording your podcast, you may utilize the software to create a video feed.
Skype is another excellent tool for creating podcasts. It is not only free, but it is also Mac-compatible. When recording more than one guest, however, better audio quality is required.
Another handy tool is Blender, an open-source 3D modeling and animation software. Another conceivable application is video editing. It is well-known for its eye-catching visual effects and is available for both Windows and Mac computers.
Alitu, a web-based audio editor, is another choice. Unwanted noise and other flaws in audio files can be quickly and easily removed. It also allows for the inclusion of music in podcasts.
Finally, if you want to create video podcasts, software like Streamyard can be useful. It is a versatile tool that can be used to record both live events and podcasts. The aforementioned programs will assist you in managing your project efficiently and effectively.
To create a podcast, you'll need a recording device (microphone), a computer, and recording software. The first step in creating podcasts is to evaluate the equipment you already have. It is also necessary to be able to transfer video files.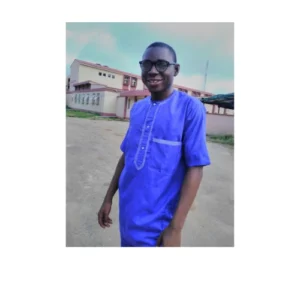 Abdulfatai is a Content Director at Olly-web, where he specializes in Search Engine Marketing (SEM) and Social Media Marketing (SMM). He has over a decade of experience working with businesses to promote their visibility through SEM, SEO, and social media. Abdulfatai believes that great content is the key to success on social media, and his goal is to help businesses grow their following by providing high-quality content that resonates. When it comes to online marketing, Abdulfatai knows how to work hands-on with clients and has a deep understanding of what works best for them.