Last Updated on August 21, 2023 by Abdulfatai A. Olamide
Hey there, folks! Let's dive right into a topic that's been buzzing around lately: the energy crisis. Now, I know what you're thinking – who's actually profiting from this whole mess? Well, buckle up because we're about to uncover the truth behind the scenes. We're talking about the big players, the ones who are raking in the dough while the rest of us are left scratching our heads. So, grab a cup of joe and get ready to find out who's making bank from this energy crisis. It's about to get real interesting, my friends!
Oil Companies: Profiting from the Energy Crisis
Alright, let's dive into the shady world of oil companies and how they manage to make a killing during times of energy crisis. Now, picture this: the world is in the midst of an energy crisis, with skyrocketing fuel prices and people scrambling to find alternative sources of energy. While the average Joe is struggling to make ends meet, oil companies are rubbing their hands together in glee, counting their profits.
So, how do these oil giants manage to profit from the chaos they themselves have created? Well, it's all about supply and demand, my friend. When the energy crisis hits, the demand for oil goes through the roof. And guess who controls the supply? That's right, the oil companies. They have a stranglehold on the market, and they know it. So, they can jack up the prices and watch the money roll in.
But that's not all. These oil companies are not just sitting back and waiting for the cash to flow in. Oh no, they're actively involved in manipulating the market to their advantage. They engage in what's known as "price gouging," where they artificially inflate the prices of oil and gas to maximize their profits. It's a dirty tactic, but it works. And who suffers the most? You guessed it, the average consumer.
Now, you might be wondering, why don't we just switch to alternative sources of energy and leave these oil companies in the dust? Well, my friend, it's not that simple. These oil giants have deep pockets and powerful lobbyists who will stop at nothing to protect their interests. They have a stranglehold on the government and influence policy decisions that favor their bottom line. So, while we may dream of a world powered by clean and renewable energy, the reality is that oil companies will continue to profit from our dependence on fossil fuels until we break free from their grip.
So, there you have it. Oil companies are not just innocent bystanders in the energy crisis. They are the puppet masters, pulling the strings and profiting from our desperation. It's a harsh reality, but one that we must confront if we ever hope to create a more sustainable and equitable future.
Renewable Energy Companies: Capitalizing on the Energy Crisis
Renewable energy companies are seizing the opportunity presented by the energy crisis and making big moves to capitalize on it. With the increasing demand for clean and sustainable energy sources, these companies are stepping up their game and revolutionizing the way we power our world. From solar power to wind energy, they are harnessing the natural resources available to us and transforming them into viable alternatives to traditional fossil fuels.
One of the key players in this industry is SolarTech, a company that specializes in solar power solutions. They have developed cutting-edge technology that allows them to capture the sun's energy and convert it into electricity. Their solar panels are not only efficient but also aesthetically pleasing, blending seamlessly into the architecture of homes and buildings. With their innovative approach, SolarTech is making solar power more accessible and appealing to the masses.
Another notable company in the renewable energy sector is WindWorks. They have taken advantage of the strong winds in coastal areas and developed wind turbines that generate clean and sustainable energy. These turbines are not only environmentally friendly but also economically viable, providing a cost-effective solution to the energy crisis. WindWorks is committed to creating a greener future and is constantly pushing the boundaries of wind energy technology.
Lastly, we have BioPower, a company that focuses on harnessing the power of organic waste to produce renewable energy. They have developed state-of-the-art biogas plants that convert organic waste, such as agricultural residues and food scraps, into biogas. This biogas can then be used to generate electricity or heat, reducing our reliance on fossil fuels and minimizing waste. BioPower's innovative approach to energy production is not only sustainable but also addresses the pressing issue of waste management.
In conclusion, renewable energy companies are capitalizing on the energy crisis by revolutionizing the way we power our world. Through their innovative technologies and sustainable solutions, companies like SolarTech, WindWorks, and BioPower are paving the way for a greener future. By harnessing the power of the sun, wind, and organic waste, they are providing viable alternatives to traditional fossil fuels and reducing our carbon footprint. With their commitment to sustainability and their ability to meet the increasing demand for clean energy, these companies are at the forefront of the renewable energy revolution.
Government Entities: Financial Gains in the Energy Crisis
Yo, let's talk about how government entities be making bank during the energy crisis. Now, I know what you're thinking, "How can they profit off of people's suffering?" Well, my friend, it's all about the power game. When the energy crisis hits, the demand for electricity goes through the roof, and that's where the government steps in to save the day. But don't be fooled, they ain't just doing it out of the goodness of their hearts.
First off, let's talk about the power companies. These guys are the ones responsible for generating and distributing electricity. During an energy crisis, they have the upper hand. They can charge sky-high prices for electricity because, well, people need it to survive. And guess who owns a big chunk of these power companies? Yep, you guessed it, the government. So while you're struggling to pay your electric bill, they're raking in the dough.
But it doesn't stop there. The government also has its hands in the renewable energy game. When the energy crisis hits, everyone starts looking for alternative sources of power. And who's there to provide it? The government, of course. They invest in renewable energy projects, like solar and wind farms, and then sell that electricity back to the people at a premium. It's a win-win for them. They make money off of your desperation and get to look like heroes for saving the environment at the same time.
So, my friend, next time you hear about a government entity making financial gains during an energy crisis, don't be surprised. It's all part of the game they play. They control the power, both literally and figuratively, and they know how to make a profit off of it. It may not be fair, but hey, that's just the way the cookie crumbles in the world of government and energy.
Energy Traders: Benefiting from Volatility in the Energy Market
Energy traders are like the cool cats of the energy market, riding the waves of volatility and making some serious bank. These folks are the ones who know how to play the game, taking advantage of the ups and downs in energy prices to make a tidy profit. It's like they have a sixth sense for sniffing out opportunities and pouncing on them like a hungry lion on a gazelle.
When it comes to the energy market, volatility is the name of the game. Prices can swing wildly from one day to the next, driven by factors like geopolitical tensions, natural disasters, and changes in supply and demand. And that's where energy traders come in. They thrive on this chaos, using their expertise and market knowledge to predict these price movements and make strategic trades.
But it's not just about luck and gut feelings. Energy traders are armed with a whole arsenal of tools and techniques to help them navigate the treacherous waters of the energy market. They analyze historical data, monitor news and market trends, and use complex mathematical models to forecast future price movements. It's like they have a crystal ball that gives them a glimpse into the future of energy prices.
And let's not forget about the adrenaline rush that comes with being an energy trader. It's a high-stakes game where fortunes can be made or lost in the blink of an eye. Every trade is a gamble, and these traders thrive on the thrill of the chase. It's like they're living in a constant state of excitement, always on the lookout for the next big opportunity.
So next time you hear about energy traders benefiting from volatility in the energy market, remember that it's not just luck or chance. These folks are the real deal, using their skills, knowledge, and a little bit of luck to ride the waves of volatility and come out on top. They're the cool cats of the energy market, making money while the rest of us are left scratching our heads.
Utility Companies: Adapting to the Changing Energy Landscape
Utility companies have long been the backbone of our energy infrastructure, ensuring that our homes and businesses have access to reliable electricity and gas. But in recent years, the energy landscape has been undergoing a dramatic transformation. With the rise of renewable energy sources, such as solar and wind power, utility companies are being forced to adapt to a new way of doing business.
One of the biggest challenges utility companies face is integrating renewable energy into their existing infrastructure. Unlike traditional power plants, which can be turned on and off as needed, renewable energy sources are dependent on factors like weather conditions and sunlight. This means that utility companies must find ways to store excess energy during times of high production and distribute it during times of low production. It's a complex task that requires innovative solutions and investment in new technologies.
Another key aspect of adapting to the changing energy landscape is the need for utility companies to become more customer-centric. In the past, customers had little control over their energy consumption, simply paying their bills and relying on the utility company to provide them with power. But with the advent of smart meters and home energy management systems, customers now have the ability to monitor and control their energy usage in real-time. This shift in power has forced utility companies to become more responsive to customer needs and provide them with tools and resources to make informed decisions about their energy consumption.
To successfully adapt to the changing energy landscape, utility companies must also embrace innovation and collaboration. This means working with other stakeholders, such as government agencies, environmental organizations, and technology companies, to develop new solutions and strategies. For example, utility companies can partner with renewable energy developers to invest in large-scale solar and wind projects, or collaborate with startups to develop innovative energy storage technologies. By embracing these partnerships and fostering a culture of innovation, utility companies can not only meet the demands of the changing energy landscape but also position themselves as leaders in the industry.
In conclusion, utility companies are facing significant challenges as they adapt to the changing energy landscape. From integrating renewable energy sources into their infrastructure to becoming more customer-centric and embracing innovation, utility companies must navigate a complex and rapidly evolving industry. However, by investing in new technologies, collaborating with stakeholders, and prioritizing customer needs, utility companies can not only survive but thrive in this new era of energy.
Investors: Seizing Opportunities in the Energy Crisis
Investors: Seizing Opportunities in the Energy Crisis
Hey there! So, let's talk about investors and how they can make the most out of the current energy crisis. Now, I know the energy crisis might sound like a bummer, but trust me, there are actually some pretty exciting opportunities for investors to explore. So, buckle up and let's dive in!
First things first, it's important to understand the root causes of the energy crisis. Factors like increasing global energy demand, geopolitical tensions, and the transition towards renewable energy sources have all contributed to this situation. Now, as an investor, you can leverage this knowledge to identify sectors that are likely to thrive amidst the crisis.
One area that holds immense potential is renewable energy. With the world shifting towards cleaner and more sustainable sources of power, investing in renewable energy companies can be a smart move. Whether it's solar, wind, or hydroelectric power, these industries are experiencing rapid growth and offer great opportunities for long-term returns. Plus, by investing in renewable energy, you're not only making a profit but also contributing to a greener future.
Another avenue to explore is energy efficiency. As the demand for energy continues to rise, finding ways to optimize its usage becomes crucial. Investing in companies that specialize in energy-efficient technologies and solutions can be a game-changer. From smart grids to energy-efficient appliances, these innovations not only help reduce energy consumption but also save costs for both consumers and businesses. So, keep an eye out for companies that are at the forefront of this movement.
Lastly, don't overlook the potential of energy storage. With the intermittent nature of renewable energy sources, finding efficient ways to store excess energy is vital. This is where energy storage technologies come into play. Investing in companies that develop advanced batteries or other storage solutions can be highly lucrative. As the demand for renewable energy grows, so does the need for reliable energy storage systems. So, consider this as a promising investment opportunity.
To sum it up, the energy crisis might seem like a daunting challenge, but for investors, it presents a world of opportunities. By focusing on renewable energy, energy efficiency, and energy storage, you can tap into sectors that are poised for growth. So, keep your eyes open, do your research, and get ready to seize those investment opportunities!
Technology Providers: Innovating Solutions for the Energy Crisis
Yo, let's talk about these tech providers who are straight up killing it when it comes to finding solutions for the energy crisis. These guys are like the superheroes of the modern world, using their brainpower and innovation to tackle one of the biggest challenges we face today. And let me tell you, they ain't messing around.
First up, we got these solar power wizards who are harnessing the power of the sun to generate clean and renewable energy. They're like the cool kids on the block, slapping those sleek solar panels on rooftops and turning sunlight into electricity. It's like magic, man. And the best part? It's all green and sustainable, so we can kiss goodbye to those nasty fossil fuels that are messing up our planet.
Next, we got these wind energy warriors who are all about those giant wind turbines. They're like the giants of the energy world, standing tall and harnessing the power of the wind to generate electricity. It's like they're dancing with the breeze, spinning those blades and creating a renewable energy source that's as cool as a cucumber. And you know what's even cooler? They're popping up in some unexpected places, like offshore wind farms. Talk about thinking outside the box, right?
Last but not least, we got these energy storage gurus who are all about finding ways to store all that clean energy we're generating. Because let's face it, the sun doesn't shine 24/7 and the wind doesn't blow all the time. So these guys are working on some seriously smart solutions, like advanced batteries and pumped hydro storage. It's like they're playing a game of hide and seek with energy, storing it up when it's abundant and releasing it when we need it most. It's like having a backup plan for Mother Nature herself.
So there you have it, my friend. These tech providers are the real deal when it comes to innovating solutions for the energy crisis. They're like the Avengers of the energy world, using their superpowers to save the day. Whether it's harnessing the power of the sun, dancing with the wind, or storing up energy for a rainy day, they're making sure we have a bright and sustainable future ahead.
Energy Consultants: Advising on Profitable Strategies during the Crisis
Yo, let's talk about energy consultants and how they can help businesses navigate through tough times like a crisis. These consultants are like the superheroes of the energy world, swooping in to save the day with their expertise and knowledge. They're like the Yodas of the energy game, guiding businesses on the path to profitability even when things seem bleak.
So, picture this: a business is facing a crisis, whether it's a global pandemic or an economic downturn. The energy consultants step in and assess the situation like Sherlock Holmes on a case. They analyze the energy usage and costs of the business, looking for any inefficiencies or areas where savings can be made. It's like they have a sixth sense for spotting energy wastage and finding ways to cut down on expenses.
Once they've identified the problem areas, these consultants come up with a game plan to tackle the crisis head-on. They might suggest implementing energy-saving measures like upgrading to more efficient equipment or optimizing the building's energy management system. They'll also provide guidance on renewable energy options, like solar panels or wind turbines, that can not only save money but also help the environment. It's like they're bringing the best of both worlds together – saving the planet and saving money.
But it doesn't stop there. These energy consultants are like the gift that keeps on giving. They don't just swoop in, save the day, and disappear. No, they stick around to monitor the progress and make sure the strategies they've advised are actually working. They're like the coaches of the energy world, cheering businesses on and making adjustments as needed. It's like having a personal trainer for your energy usage, guiding you towards profitability and sustainability.
So, if you find yourself in a crisis and need some expert advice on how to navigate the energy landscape, don't hesitate to reach out to these energy consultants. They'll be there to guide you through the storm and help you come out stronger on the other side. It's like having a secret weapon in your corner, ready to tackle any challenge that comes your way.
Energy Efficiency Companies: Promoting Cost Savings amidst the Crisis
Yo, let's talk about energy efficiency companies, man. These dudes are all about promoting cost savings, especially during times of crisis. You know, when things get tough and money gets tight, it's important to find ways to save those precious dollars. And that's where these energy efficiency companies come in, bro. They're all about helping you cut down on your energy consumption and save some serious cash in the process.
So, how do these companies actually promote cost savings, you ask? Well, they do it in a bunch of different ways, my friend. First off, they can help you identify areas in your home or business where you're wasting energy. Maybe you've got some leaky windows or doors that are letting all that precious heat or cool air escape. These companies can help you find those problem areas and fix 'em up, so you're not throwing money out the window, literally.
But it doesn't stop there, man. These energy efficiency companies can also hook you up with some sweet energy-saving products. Think LED light bulbs, smart thermostats, and energy-efficient appliances. They'll help you choose the right stuff for your pad and even give you tips on how to use them effectively. It's like having your own personal energy-saving guru, dude.
And the best part? These companies know that times can be tough, especially during a crisis. So, they'll work with you to find cost-effective solutions that fit your budget. They'll help you navigate through any available rebates or incentives, so you can get the most bang for your buck. It's all about making energy efficiency accessible to everyone, man.
So, if you're looking to save some dough and do your part for the environment, check out these energy efficiency companies. They're all about promoting cost savings and helping you live a more sustainable lifestyle. Plus, they'll make sure you're doing it in style, with all the latest energy-saving gadgets. It's a win-win, my friend.
Consumers: Coping with the Financial Impact of the Energy Crisis
Yo, let's talk about how us regular folks are dealing with the financial blow of this energy crisis. It's no secret that the rising costs of energy are hitting us hard in the wallet. We're feeling the pinch every time we fill up our gas tanks, pay our electricity bills, or even buy groceries. It's like a never-ending cycle of expenses that just keeps getting more expensive.
First off, let's talk about the skyrocketing gas prices. I mean, seriously, have you seen how much it costs to fill up your car these days? It's insane! And it's not just affecting our daily commute, it's also impacting the prices of goods and services. Think about it, everything we buy has to be transported somehow, and that usually involves using gas. So, when gas prices go up, so does the cost of everything else. It's like a domino effect that hits us right in the pocket.
Next up, we gotta talk about our electricity bills. With the energy crisis in full swing, the cost of electricity is through the roof. And let's be real, we can't just stop using electricity altogether. We need it to power our homes, charge our devices, and keep our food from spoiling. So, what can we do? Well, some of us are trying to be more energy-efficient by using LED light bulbs, turning off appliances when not in use, and even investing in solar panels. But let's face it, those things cost money too, and not everyone can afford to make those changes.
Lastly, let's not forget about the impact on our grocery bills. When the cost of energy goes up, so does the cost of producing and transporting food. And guess who ends up paying for that? Yep, you got it, us consumers. We're the ones who have to shell out more money at the grocery store just to put food on the table. It's frustrating, to say the least, especially for those who are already struggling to make ends meet.
So, my friend, the financial impact of this energy crisis is hitting us hard. We're feeling it in our wallets every single day. But hey, we're a resilient bunch, and we'll find a way to cope. Whether it's carpooling, cutting back on electricity usage, or finding ways to save on groceries, we'll do what we can to make it through. Because at the end of the day, we're all in this together, and together, we'll weather the storm.
Another post you might find useful is, Making Money From Home Canada.
I've also written about Making Money From Copywriting, so feel free to check that out, or bookmark it for later!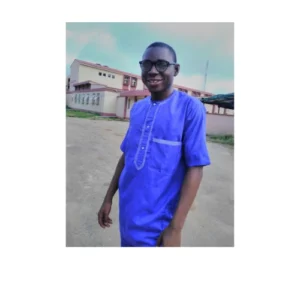 Abdulfatai is a Content Director at Olly-web, where he specializes in Search Engine Marketing (SEM) and Social Media Marketing (SMM). He has over a decade of experience working with businesses to promote their visibility through SEM, SEO, and social media. Abdulfatai believes that great content is the key to success on social media, and his goal is to help businesses grow their following by providing high-quality content that resonates. When it comes to online marketing, Abdulfatai knows how to work hands-on with clients and has a deep understanding of what works best for them.